The 58 Eldorado is in winter storage in an awesome garage
I put my 1958 Cadillac Eldorado Seville into winter storage today. As I ran out of garage space and have not found a solution for my storage problem yet, my friend Christian was so kind to offer me a cosy place in his AWESOME garage to store the 58 over the winter. So I drove my car to him today and enjoyed the 75 mile trip to his garage, as we had a warm and sunny autumn day.
When I reached Christians garage I refueled the car and put some fuel stabilizer in it. Amazingly the car needed only 18 mpg / 13l/100km. Thats pretty amazing - and I drove it pretty lead footed...
The car will spend this winter in a fantastic garage . The owner has an amazing collection of fine Cadillacs and some other classic cars. Among the Cadillacs are a 1956, 1957 and 1960 Eldorado Biarritz and a super low mileage 1976 Bicentennial. All cars are in amazing condition. The garage is second to none - it also features a full size bar and diner below the show room...
I´m glad that my 58 can spend the winter there, while my other cars are safely put away in my crowded garage. I really want to thank Christian for his generous offer!!!!
Below you can see some pictures I took on my last ride with the 58 in 2011. Good night my dear 58 - see you in May 2012.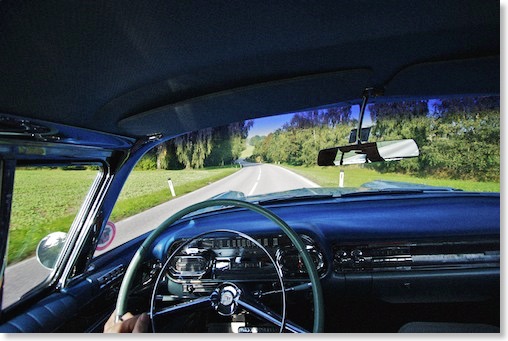 On the way...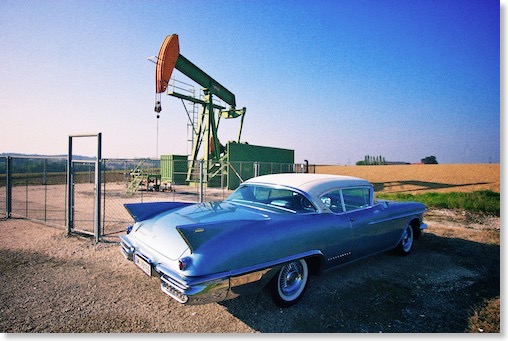 I had to stop at an oil pump along the road to snap a picture...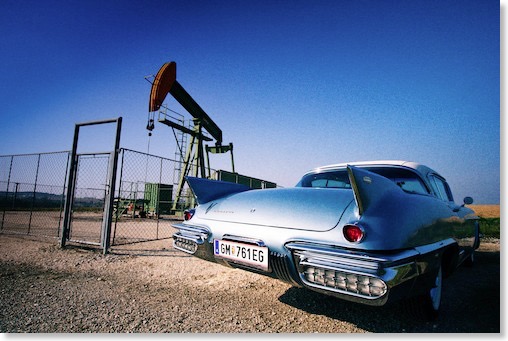 I had to stop at an oil pump along the road to snap a picture...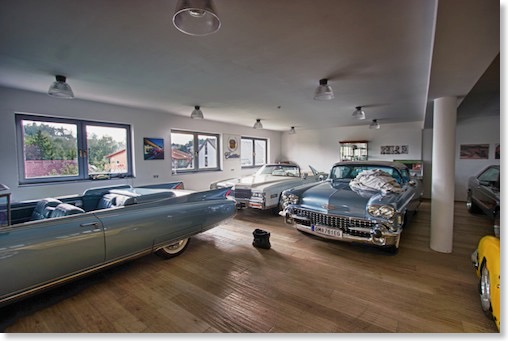 Christians "Eldorado Roadhouse" - an awesome garage! The 1960 Biarritz once belonged to Cary Grant by the way... Next to my 58 is a super low mileage Bicentennial...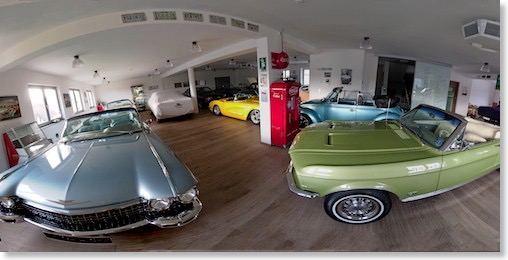 A part of Christians garage - the car under the cover is my 58... then there is a custom corvette and a #1 Mustang GT350...