30 | 06 | 11 | 11:25 |
I have a new toy - it's a AMC Pacer. I will eventually try to bring it back on the road. My friend Andy had it stored in a building for over 8 years and it had to get out there now. As he no longer was interested in this car I took it over for free and it's the newest addition to my collection. It will need A LOT of work though and I will try to get it going again sometimes in the future. First I will have to find a new garage for it...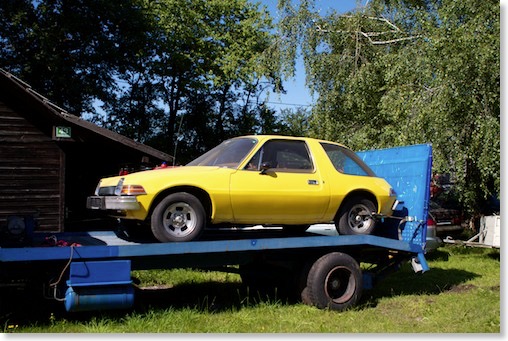 The Pacer - out of 8 years of storage - it still ran when it was parked - but it no longer does now...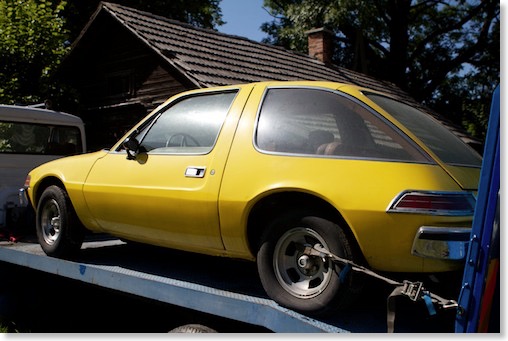 rear view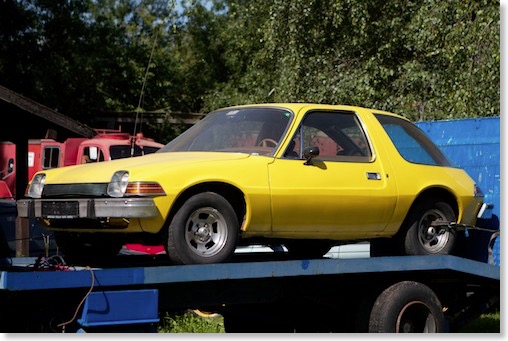 on the tow truck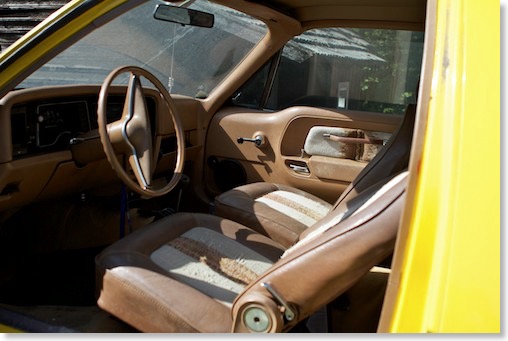 70s interior at its best...