REPAIRING THE AIRCONDITION OF THE 1966 COUPE DEVILLE
When the 1966 Coupe deVille arrived at my garage the AC was completely inoperable. Nothing worked - the blower would not come on at all.
So I started to search for the cause of the problem.
Everything seemed to be fine on the vacuum side. When the lever on the control panel was moved all the vacuum actuated doors operated and the master vacuum switch also seemed to work.
After some searching I found out that no current was flowing through the master vacuum switch on the firewall.
So the switch was taken apart.

If you do this you have to be very careful not to damage the membrane.
The contacts inside the switch were oxidized and so no more current could flow through.
The contacts were also adjusted so that the switch could engage properly when vacuum was applied.
When everything was put back together the whole system once again worked as it should.
It works absolutely perfect now.
*UPDATE 2022* - Check out this article and video as well!
Unfortunately I forgot to take pictures of the switch rebuild but here is a video on youtube where a gentleman explains how this switch works…
A video that explains how this switch works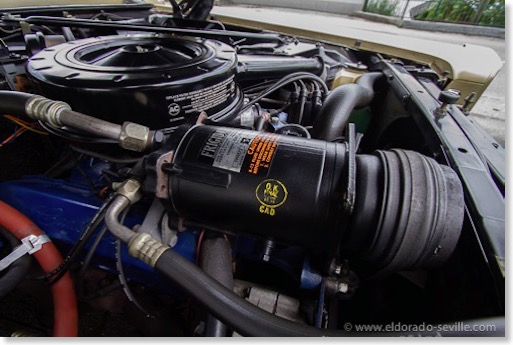 The original AC system of the 1966 Coupe deVille is now working perfectly again.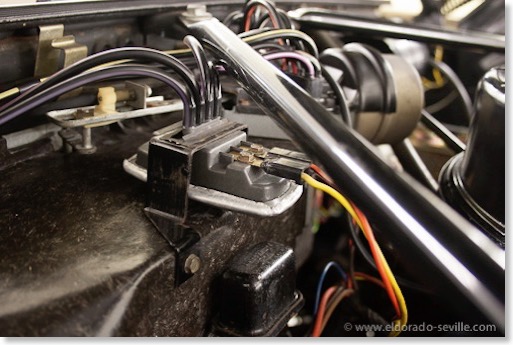 Thats the master vacuum switch which was defective.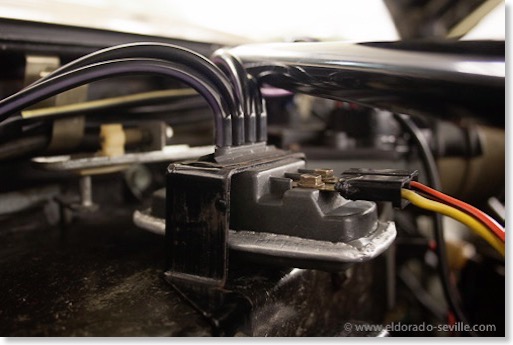 The rebuilt master vacuum switch.