Visiting the 67 Eldorado at the restoration shop
Today I visited the 1967 Cadillac Eldorado at the restoration shop where some crucial work is done to it to get it back on the road. The guys are doing a lot of progress. I snapped a couple of pictures with my cell phone while I was there.
Here are some pictures of what is going on in the shop.
You can also see all the restoration pictures here!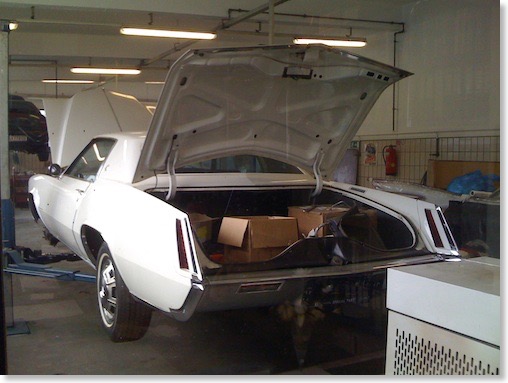 The 1967 Eldorado at the lift - the trunk is full of parts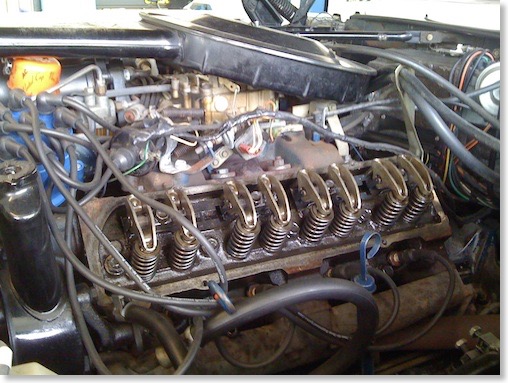 Look how clean the 429 engine looks inside - it only has 27k miles on it - the valve covers will get a repaint and new gaskets will be installed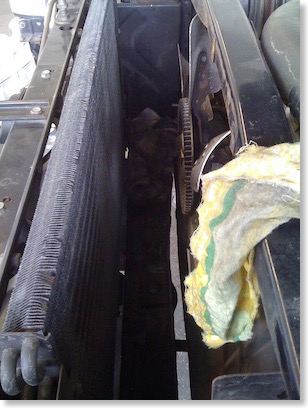 The radiator is out for re-coring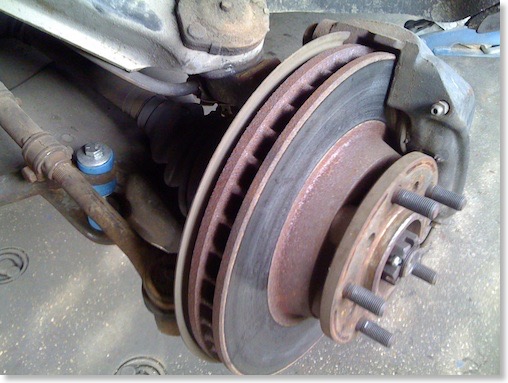 The left front disc brake is sticking a little - it will be completely overhauled as well soon.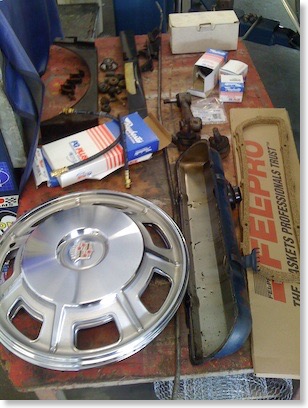 Some of the parts - the old ball joints are out. New brake hoses and brake parts are waiting for installation.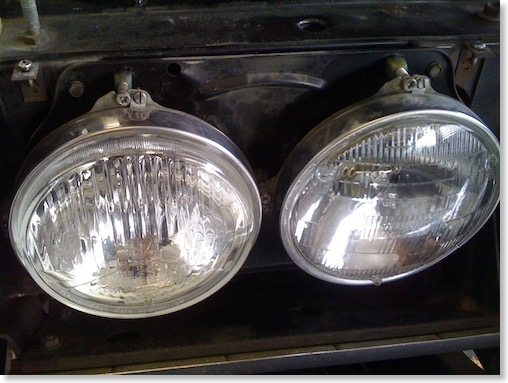 New H4 headlights had to be installed as the original T3 headlights are not street legal in Austria