1967 Cadillac Eldorado radio replacement attempt
My 1967 Eldorado originally came with an AM radio only, which is basically useless in todays world. The seller of the car put an FM/AM unit in the trunk which he had for the car but never installed it.
Today my wife helped me trying to replace it. It is always a pain to get the old radios out, as the electrical connectors are pretty hard to reach if you have big hands like me... After some fiddling and lots of bad cursing, the radio eventually came out. During this procedure I found out that somebody messed around with the speaker cables which go to the rear speakers and installed new ones - which were connected directly to the front speaker. They cut the wire going to the front speakers and spliced in the rear speakers. Not very well done...
When I finally managed to install the "new" AM/FM radio I found out that it does not fit at all... It either comes from a 66 or a 69 Cadillac?
So I installed the old AM radio coming from my convertible where I did the same procedure 2 years ago - only to find out that non of the 2 speakers seem to work anyways...
I now have to find a good used 1967 AM/FM radio and 2 speakers - the list of things I need is getting longer everyday. I will also have to repair the wiring of the rear speaker back to original.
Thanks to my wife Afra for helping me!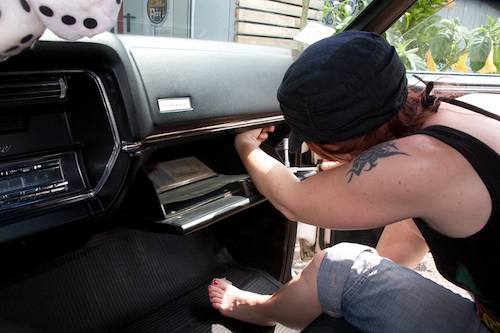 removing the dash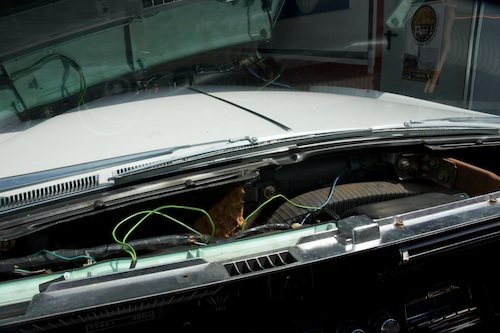 the removed dash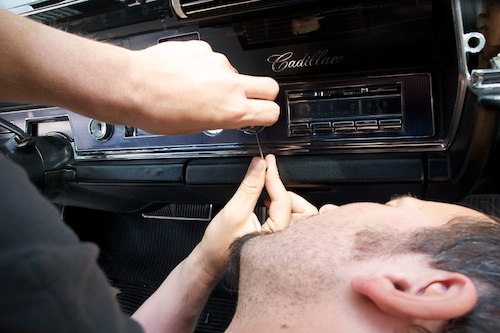 removing the radio buttons was the easiest part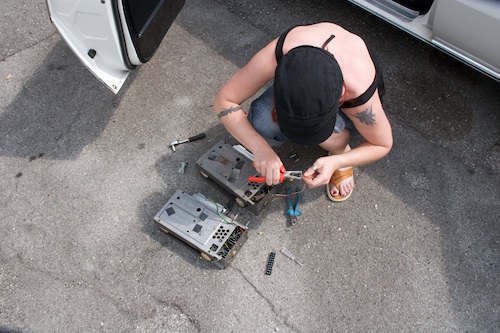 Afra repairing the wiring of the old radio