The 67 Eldorado is at the shop again
Finally my climate compressor showed up from the USA. The USPS kind of lost it and it took three months to arrive at my door... In the meantime I had ordered another one because it was thought to be lost and so I ended up with 2 climate compressors for the Eldorado. The old one was leaking its charge and so I decided to go with a new rebuilt one.
Also the ignition and the rebuilt carburetor were not quite up to my standards yet, and so I decided to ask for some professional help for the last finishing touches. So I delivered the car to the shop, and the experts did some more tweaking. The result is that I finally have a perfectly working AC on my car. It took a while, but finally it's working as it should. When I got the car, a lot of AC parts were defective or torn out, and now everything is back to factory specs.
Also the carburetor is finally working as it should.
From a technical standpoint the car is now in perfect condition - you wont find anything that´s not working as it should.
Great! - next up is a repaint...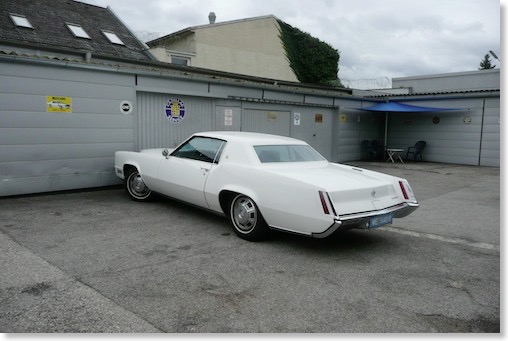 The Eldo at the shop.


I took my little son with me to show him whats going on in the restoration shop.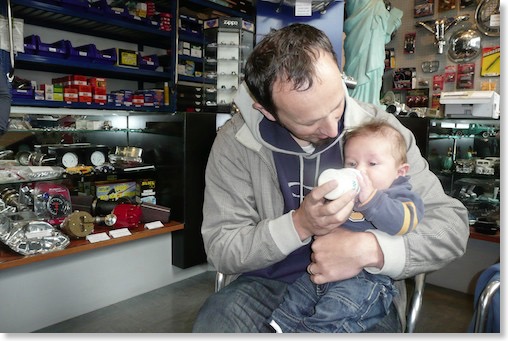 Looking at so many cool cars made little Elliot very thirsty. Here he is having his milk in the shop.