THE 1967 ELDORADO HAS NEW PAINT!
Evenings are very exciting for me since last November… The reason for this is because the restoration shop, which is repainting my 67 Eldorado at the moment, is always uploading pictures of the days progress to a web server after work.
Today was especially exciting. I saw the Eldorado in its new paint for the first time!
Doesn't she look spectacular in its fresh coat of "Atlantis Blue Firemist! ?
Bernd and his team did
an awesome job s
o far as you can see in the restoration gallery.
There is still tons of work left - but everything looks very promising so far.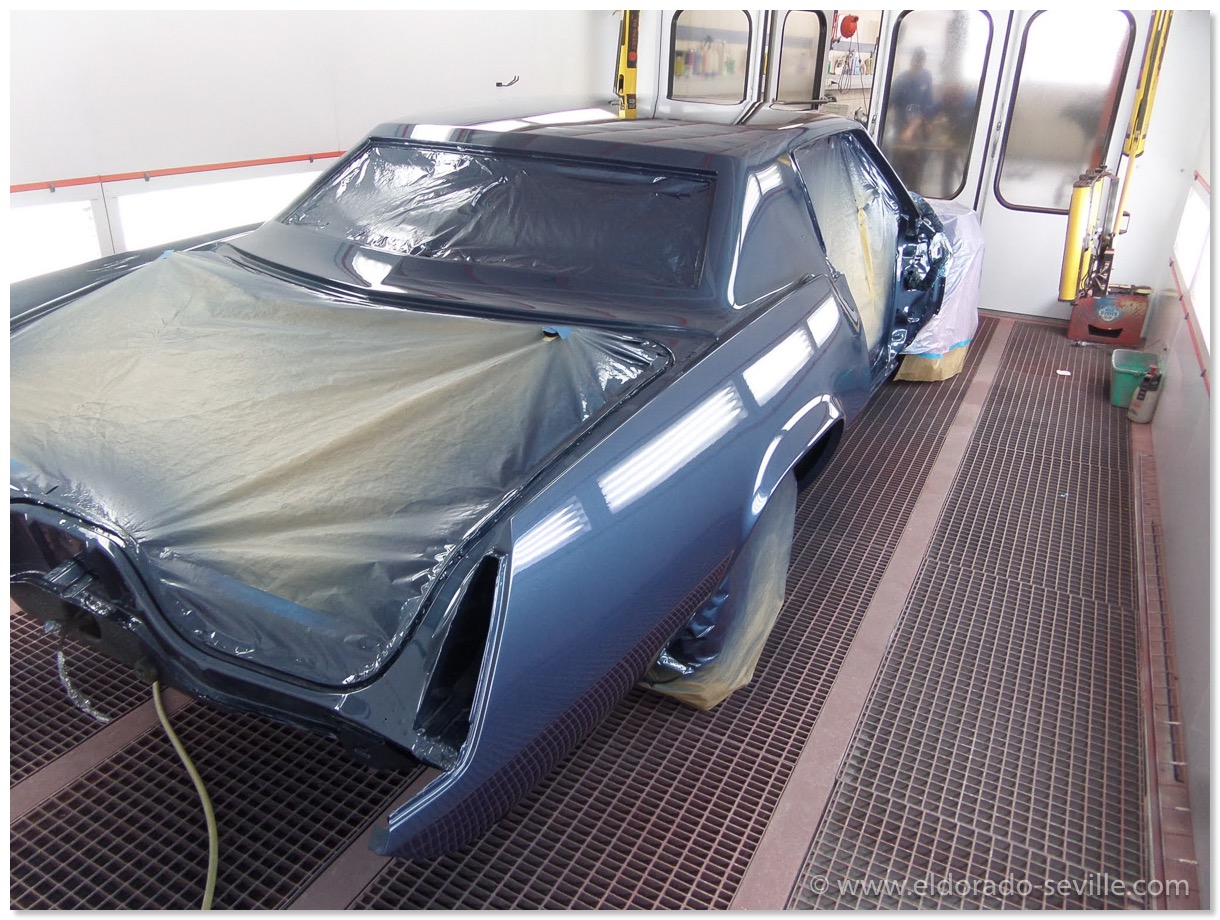 In the paintbooth with fresh paint.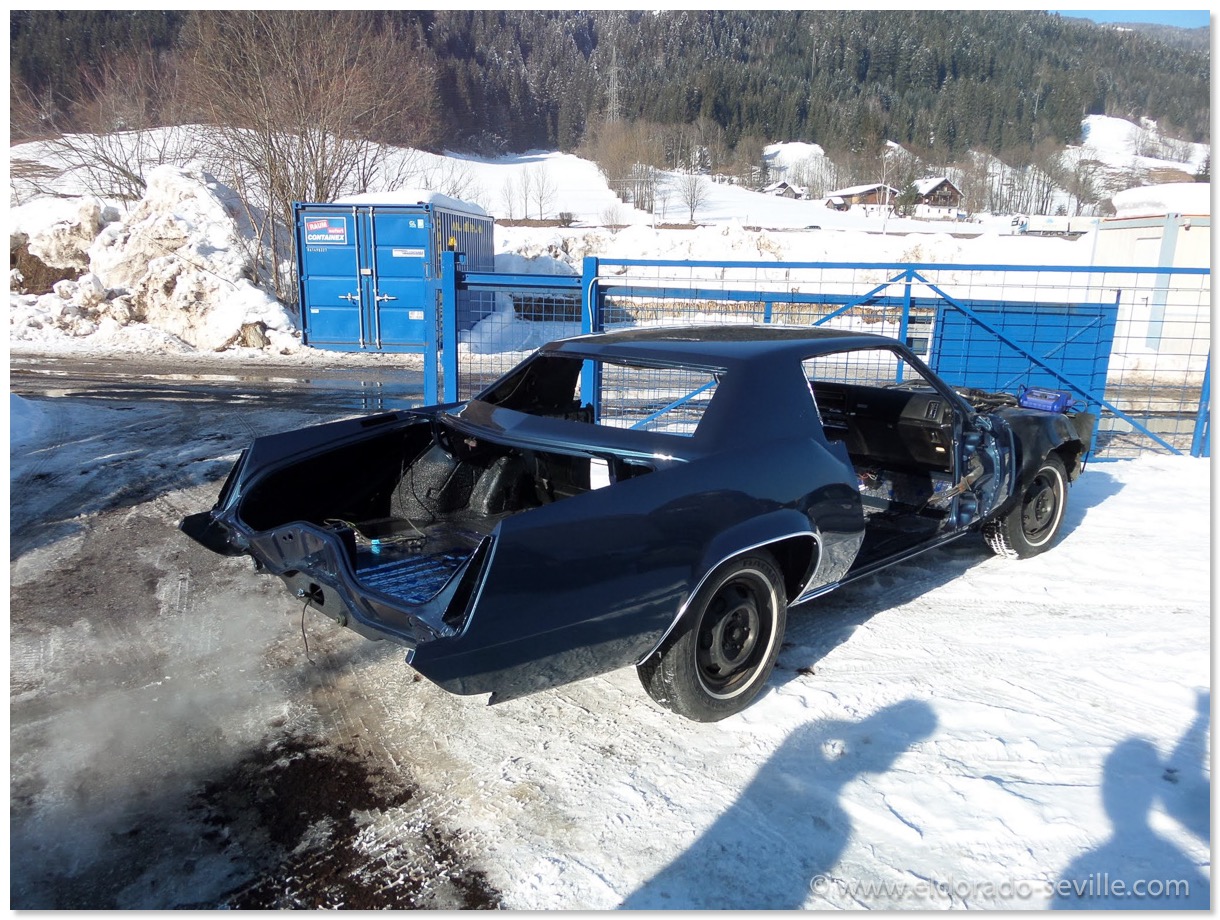 First time in the sunlight, with the first trim parts already installed.