The 1978 Eldorado Biarritz has arrived.
8 weeks ago this fantastic 1978 Eldorado Biarritz started its long journey across the Atlantic Ocean to Europe. The car was coming from Carrollton, TX.
You can read more about how I found it here.
This morning I got a call from the truck driver that he got lost in my town with his big truck. So I had to find him and guide him near to my home to unload the truck.
The 78 rode on top so all of the other cars had to get unloaded first.
The Biarritz was quite dirty after its long journey and probably saw snow for the very first time.
I drove it home the short distance from the parking lot and it absolutely drives like a new car. I thought the car had stalled - but the engine simple is so quiet and is running so well that you can't hear or feel it from the inside...
Also the transmission is shifting unnoticeably.
My little boy helped me washing the car upon its arrival at my garage, which was not an easy task with temperatures below freezing. Ice was forming on the car immediately...
Eventually I managed to get the dirt off, and the best 1970s car I have ever seen appeared. It's an absolute stunning car. The interior is like new, the paint is super nice with almost no flaws, and the chrome is mirror like in its appearance. The undercarriage is super clean and rust free, as it was coated when new. The trunk is looking like it was never used. All the weatherstripping is like new as well. The leather is soft and clean with no tears or sign of any wear. The engine bay is all original and unbelievably clean as well.
The car was equipped with most available options that were available in 1978 except the sun/astroroof, fuel monitor system and the heavy duty cooling system.. Everything else you could order in 1978 is there and works as it should. Also brand-new Vogue tires were installed just recently. The previous owners took extremely good care of this Eldorado.
My friend Tayfun came to visit to help me detail it and bring it to my standard of cleanliness. It will take another few days until we will be finished with it.
As everybody knows build quality was not exactly the best in the 70s - but I have seen other 70s cars with lower mileage which were not as good as this one. Looks like it was built during a motivated shift ;-)
I will add a
1978 Biarritz section
to my website soon with lots of info and pictures - stay tuned!
I have to thank my friend Alex who made this purchase possible. Thanks a lot my friend - you made a dream come true. Condition wise this car is the best in my humble collection.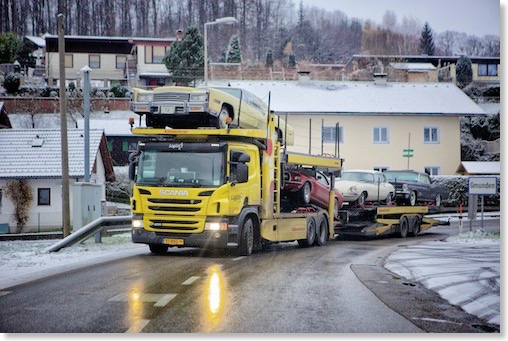 The first time I saw the car - the driver had to back up for half a mile as he has hit a dead end street...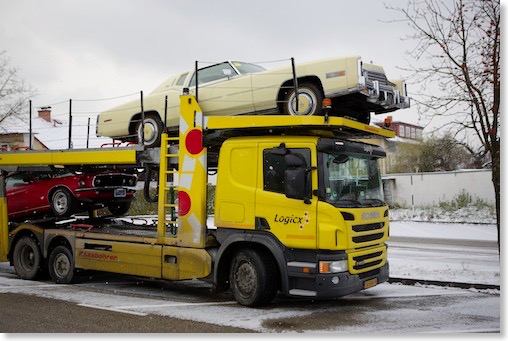 The Biarritz rode on top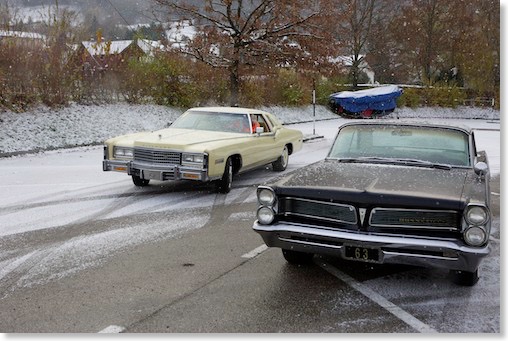 unloading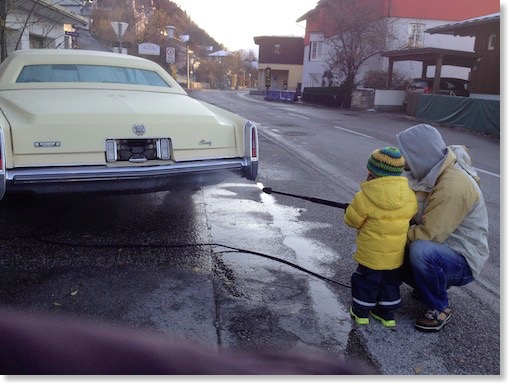 Little Elliot and me washing the car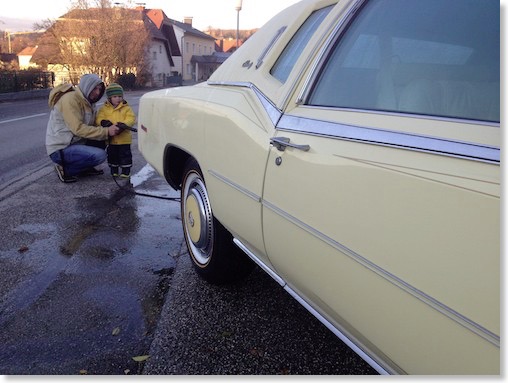 Cleaning in freezing temperatures with my little son Elliot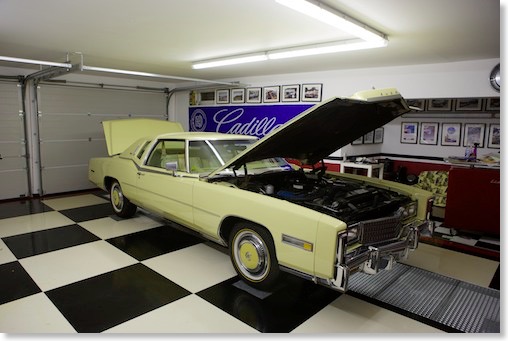 Drying in the garage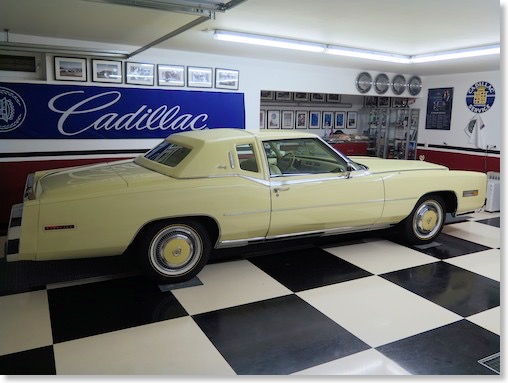 After drying


Detailing with q-tips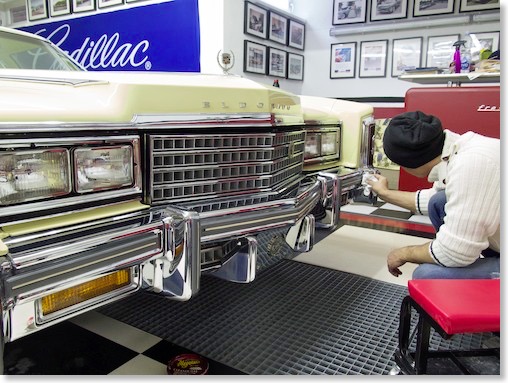 Look at that perfect chrome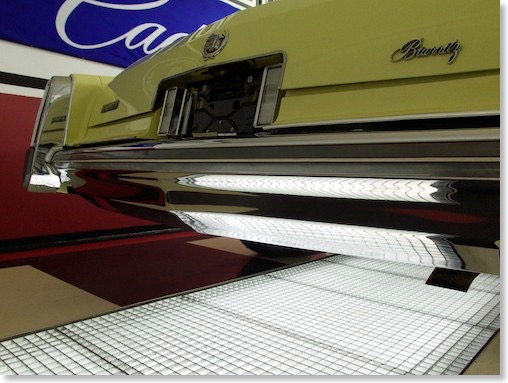 Mirror like chrome bumpers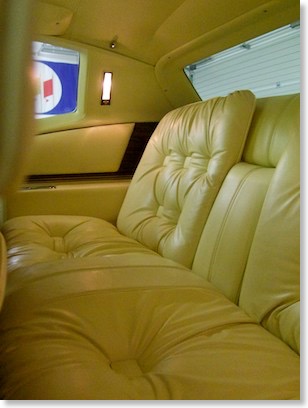 perfect leather - before cleaning


My friend Tayfun helped cleaning the leather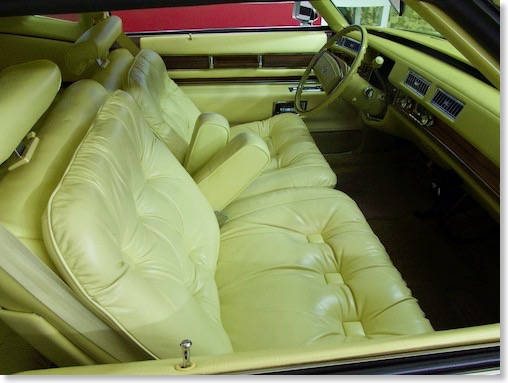 After cleaning and conditioning the front seats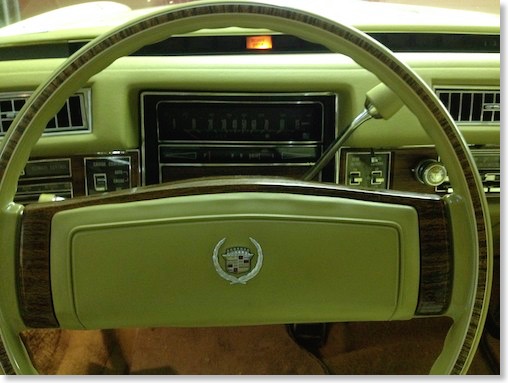 only 11k miles