Cadillac BIG Meet 2011
The Cadillac BIG Meet is Europe's biggest Cadillac meeting - held every year at the last weekend of August.
My wife and I are part of the organization team together with some good friends. At this years addition we had the theme "Cadillac meets Lincoln" and so we invited Lincolns to the show field. My own Continental Mark III just got ready for the show a couple of days before the show, so I drove it there along with my 1958 Eldorado Seville which was piloted by my friend Tayfun.
On Saturday there is always a cruising tour limited to 40 preregistered cars. When we arrived at the host hotel lots of people were surprised seeing me arrive in a Lincoln ;-)
30 minutes before the tour started, suddenly the 58 cut out and did not want to start again.
I once again suspected a clogged fuel line
and we blew the line through. Unfortunately it did not help at all - the line was free. With the help of Lucky (a fellow 1958 Biarritz owner) we disassembled the fuel pump and found out that the valve inside came loose and was no longer in its seat. Lucky put it back and the car ran beautifully again. It all was fixed in 15 minutes and the 58 was ready for the cruising tour.
At the show on sunday 133 Cadillacs and 11 Lincolns participated. There were many awesome cars on the show field, like one of the worlds best 1953 Eldorados, a spectacular 1958 Eldorado Brougham, lots of 59 Eldorados and everything else ranging from 1921 to 2011. The show was once again spectacular.
You can find all the pictures of the show here:
http://www.cadillac-meeting.com/english/pictures/pictures.html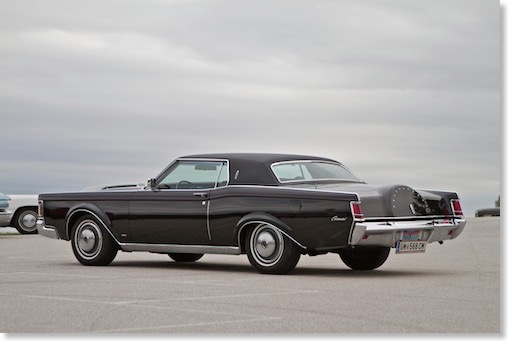 My 1971 Continental Mark III just before the start of the cruising tour.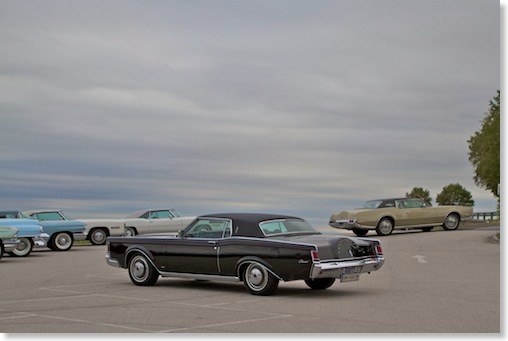 The cars are gathering for the cruising tour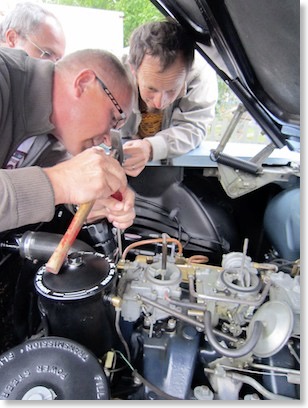 Lucky repaired the fuel pump of my 58 Seville 30 minutes before the start of the cruising tour - Thank you Lucky!!!!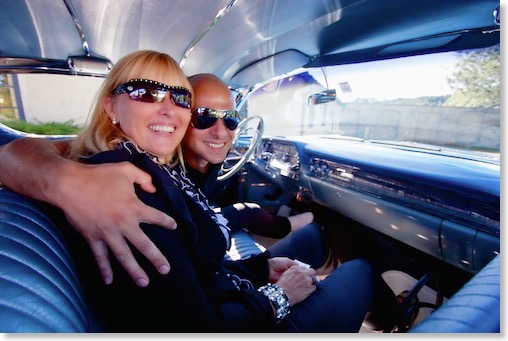 My friends Claudia and Tayfun drove my 58 Eldorado Seville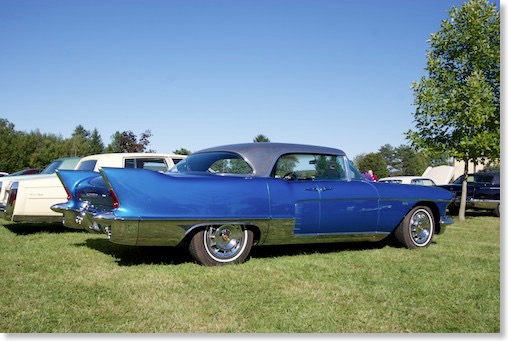 one of the many awesome cars at the show - 1958 Eldorado Brougham # 535 - my dream car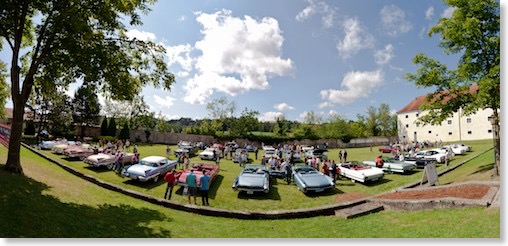 a small overview of a part of the show field at the Kremsegg castle

You can find all the pictures of the show here:
http://www.cadillac-meeting.com/english/pictures/pictures.html