A Photoshooting with my Cars
We had a short photo shooting with my cars today. My wife shot a roll of good old medium format slide film through her good old Hasselblad camera.
You can find the image gallery with the best pictures from this shooting here
. Not in the pictures is my AMC-Pacer which is not running at the moment.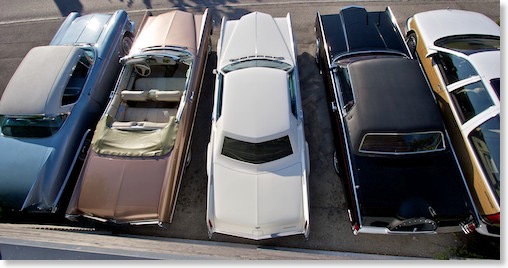 Seen from the roof top of the garage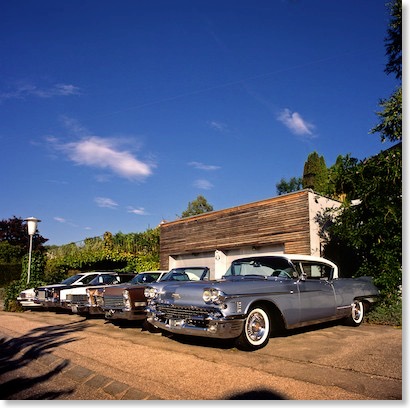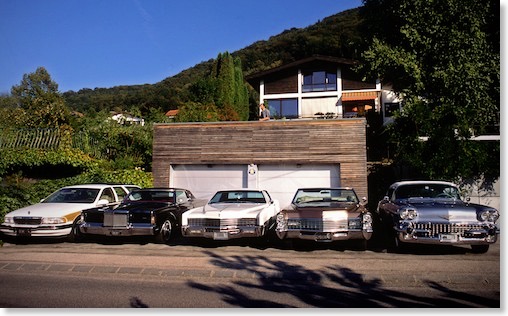 Most of my American cars in front of the garage...