Cadillac BIG Meet 2012 - Bad weather but great cars.
Kremsmünster, Austria – In its 110 year history, Cadillac built more iconic vehicles than any of its competitors in the luxury car segment. This has once again been impressively demonstrated at the annual Cadillac Big Meet in Kremsmünster, Austria.
86 Cadillacs from the nineteen forties to the present day have been put on show and many of them were awarded with prices from a distinguished international jury.
Even with this year's number of cars below it's record mark of 160 – due to the rather unfavorable weather situation – the Cadillac BIG Meet in Kremsmünster is still regarded as the largest annual Cadillac meeting in Europe.
It is open to all Cadillac owners, regardless of age and history of the vehicle.
This year, the special focus was on cars from the nineteen seventies, represented by 20 cars from this decade, with the Eldorado convertibles clearly outnumbering other body styles.
Organizer Georg Pfeiffer and moderator Ulla Theussl handed over the trophies in pouring rain this year – but the weather could not dampen the enthusiasm of the participants and the spectators. We took the 1967 DeVille this year.
On the day before the meeting we held a driving tour for 40 registered Cadillacs. The participants were rewarded with breathtaking vistas along the whole route.
You can find a huge gallery of the pictures my wife and I shot from the driving tour and the show on the
Cadillac BIG Meet website.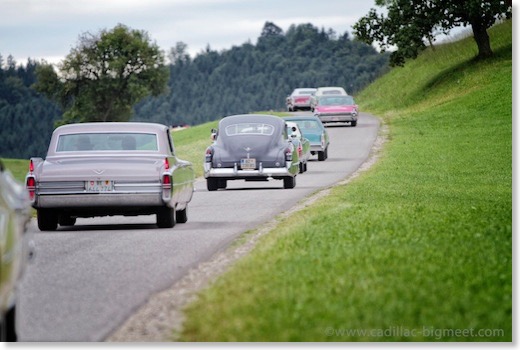 At the driving tour!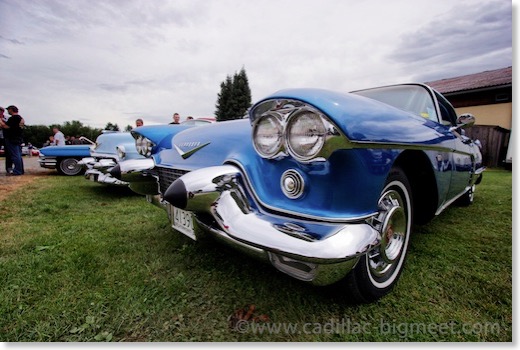 My personal favorite car at the show - the 1958 Eldorado Brougham!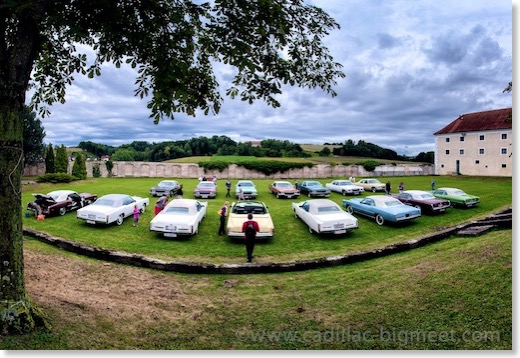 This years special theme was the 1970´s Cadillacs