CADILLAC BIG MEET 2016
I´m one of the members of the organization team of the
Cadillac BIG Meet - Europe´s biggest Cadillac Meeting.
For me, this meeting is the highlight of my favorite hobby
. It's not only about seeing some great Cadillacs from all over Europe,
but its also about meeting such great people and working in the best organization team you could imagine
. All of the members of the team have become great friends over the years, and this is what I´m enjoying most about this hobby.
This years Cadillac BIG Meet had a special exhibition about the rear wheel drive Eldorados, and this is why I brought the 58 Seville and also publicly showed the 74 Coupe deVille after the restoration for the first time.
We had a fantastic time at this weekend, and my family and I enjoyed it very much. I´m looking forward to the next BIG Meet in 2018. We have already began planing.
You can find hundreds of pictures we took at this event on the official website of the Cadillac BIG Meet - here are only a few appetizers. Make sure to check out the full galleries!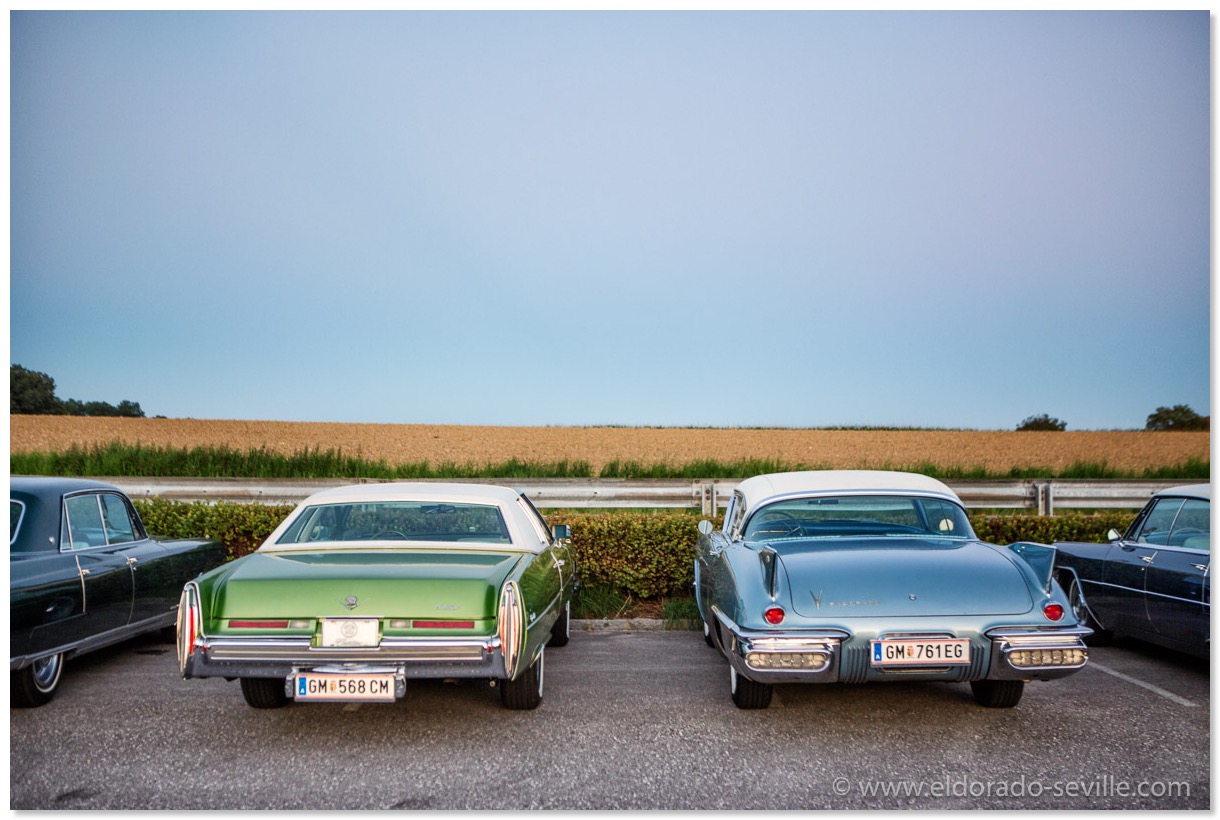 My wife drove the 74 and I drove the 58 to the show - here is a picture at the hotel parking lot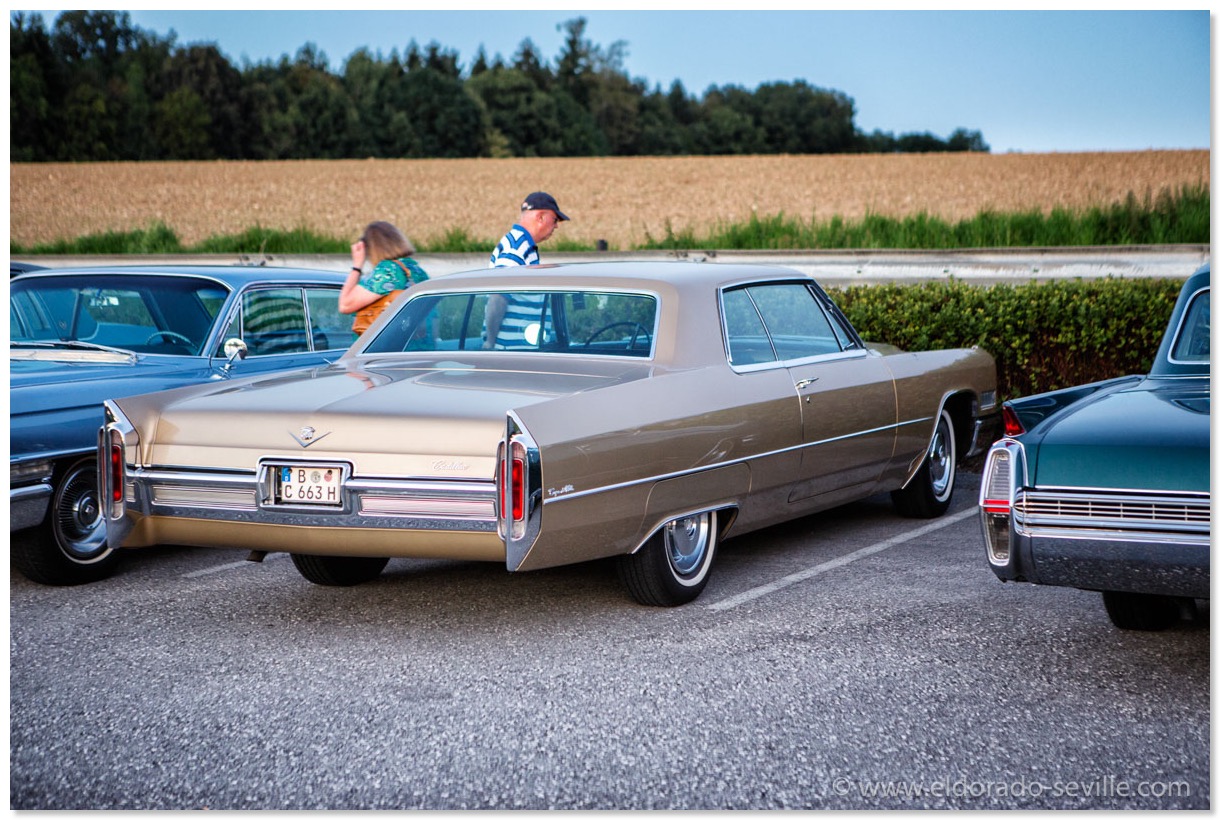 One of the highlights for me was to see my former 66 CDV once again - this car is so fantastic. It really is a pity I had to sell it… :-(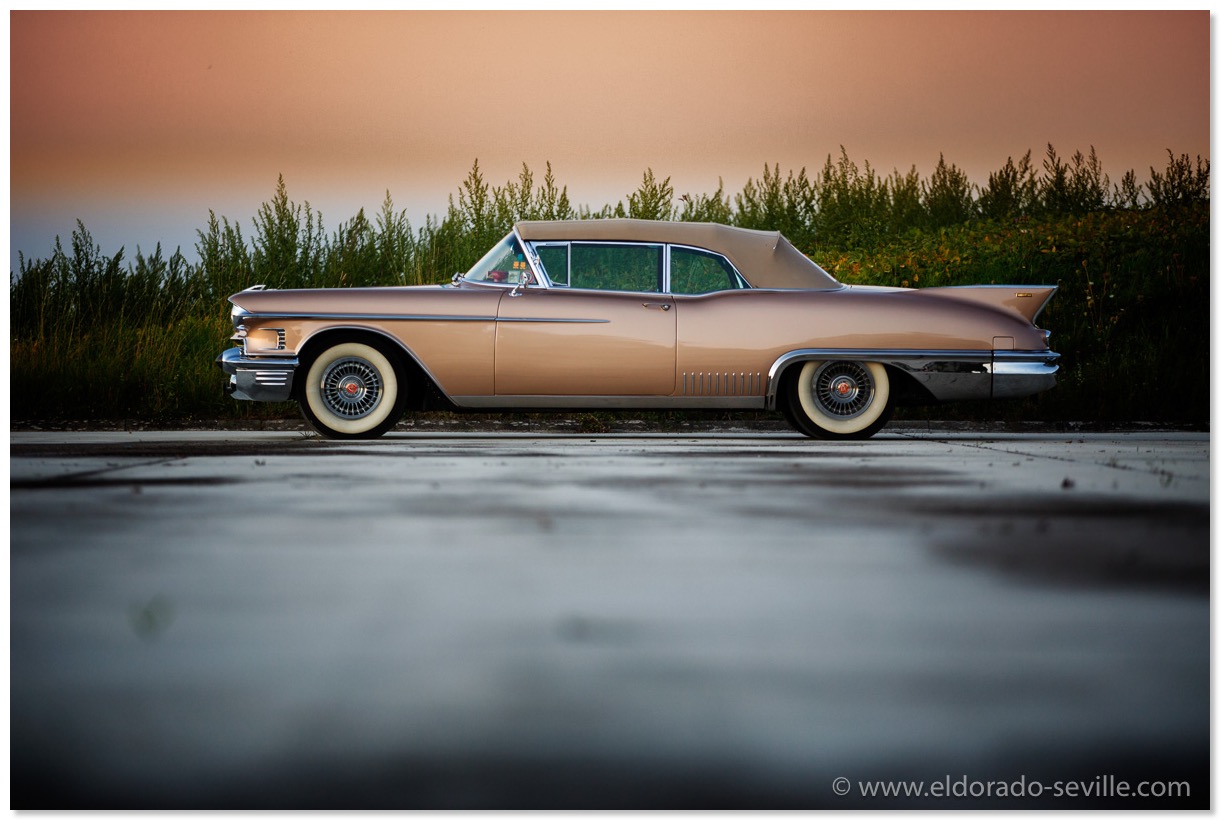 On the hotel parking lot we had the opportunity to photograph my friend Lucky´s breathtaking 1958 Eldorado Biarritz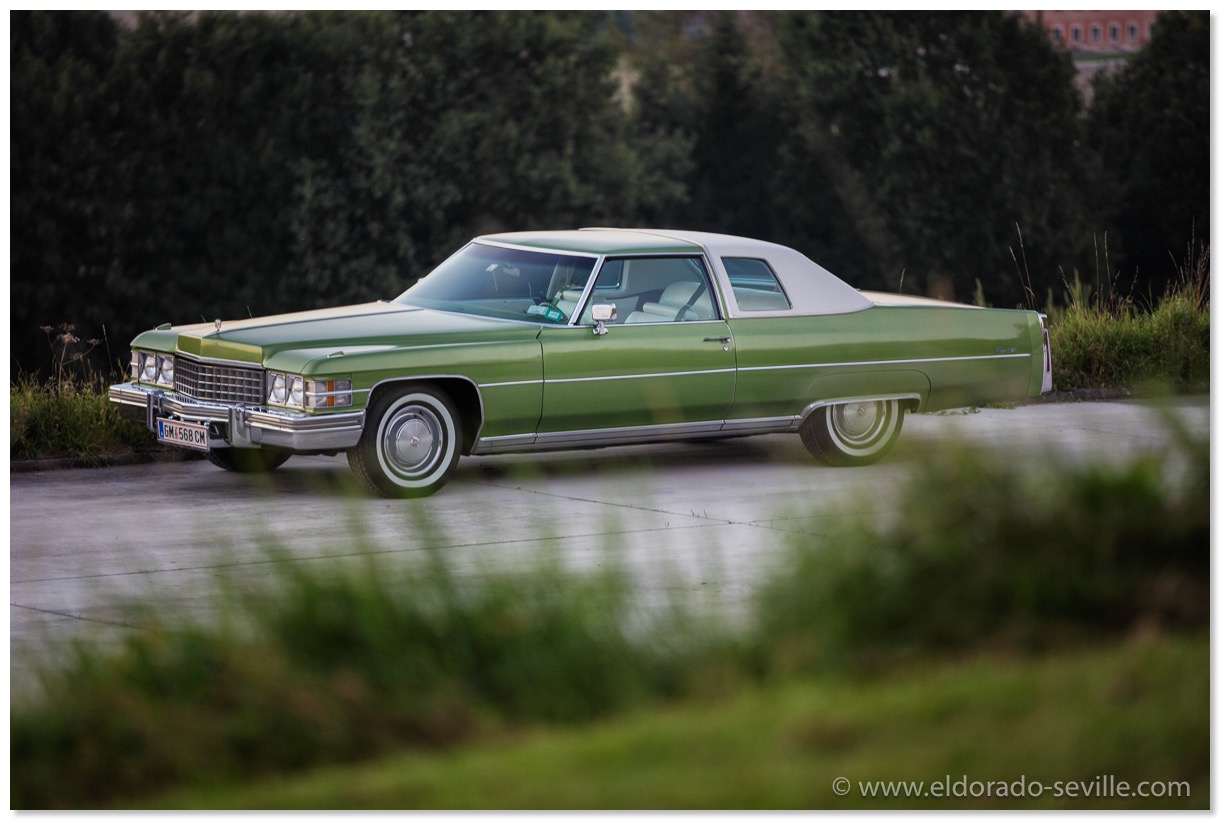 My 74 during sunset at the hotel parking lot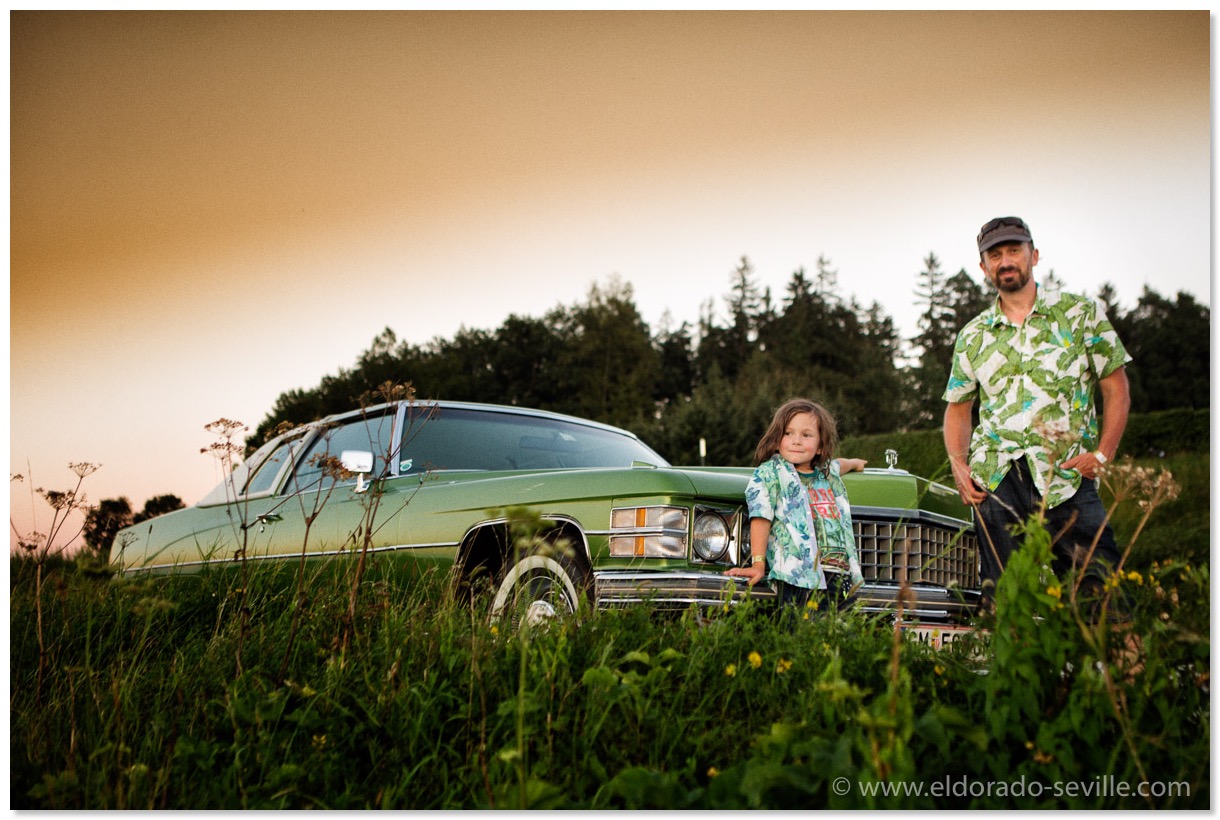 My son Elliot and me enjoying the evening after the Driving Tour on Saturday.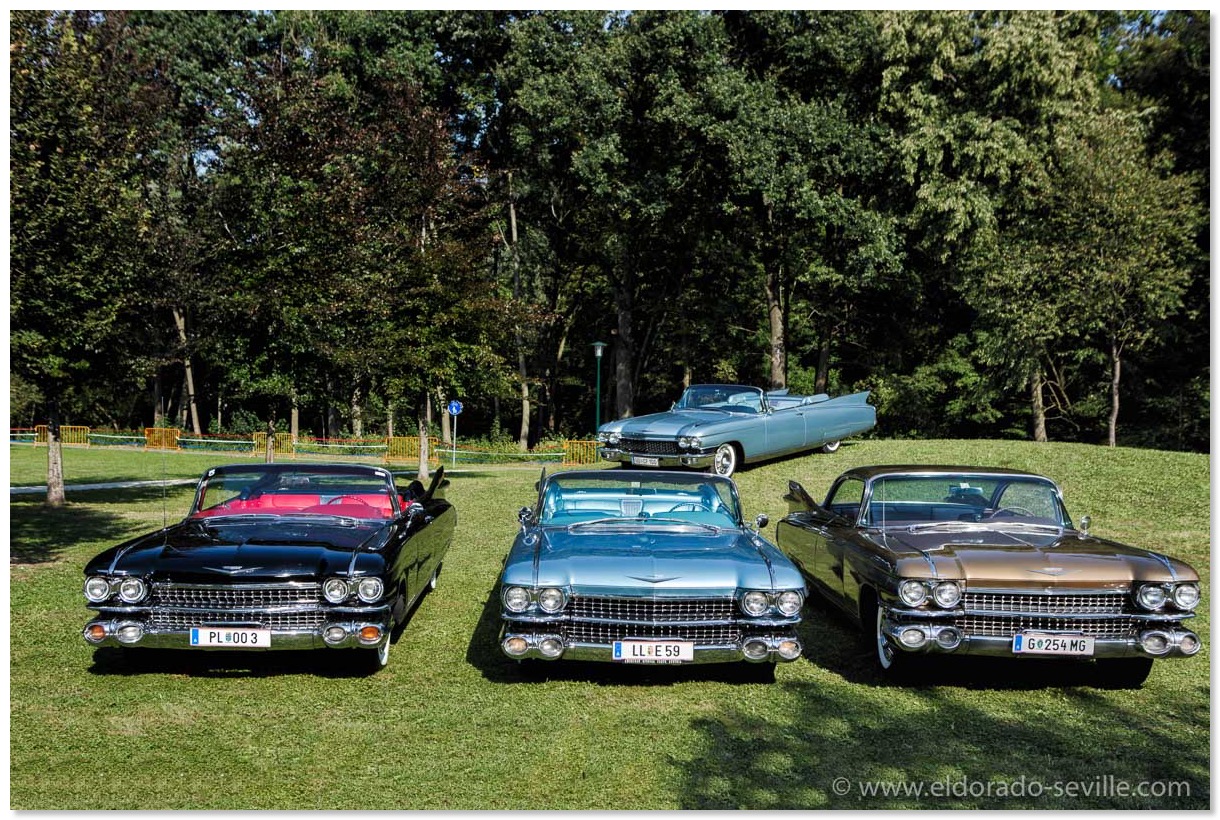 Some of the Eldorados we had on display - The 60 in the background is Carry Grants former car - the 59 Seville once belonged to Marilyn Monroe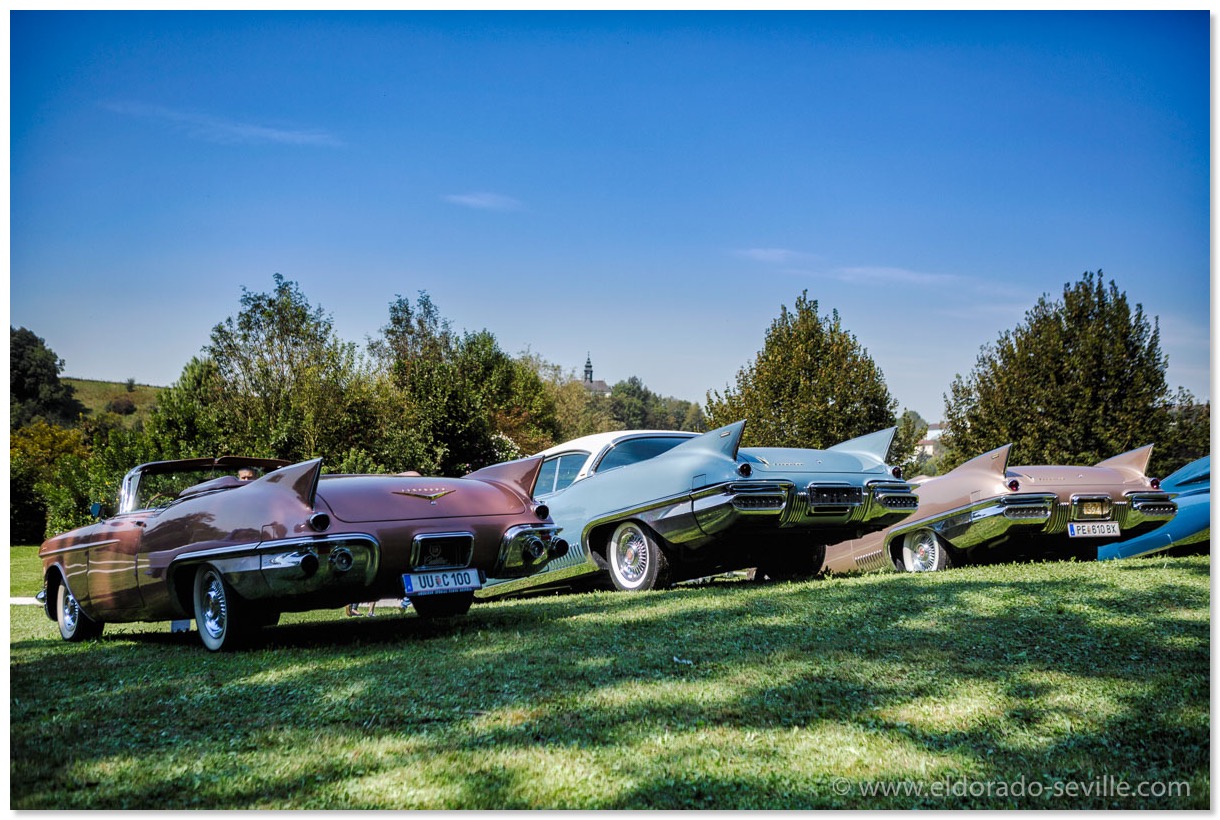 Eldorado Hill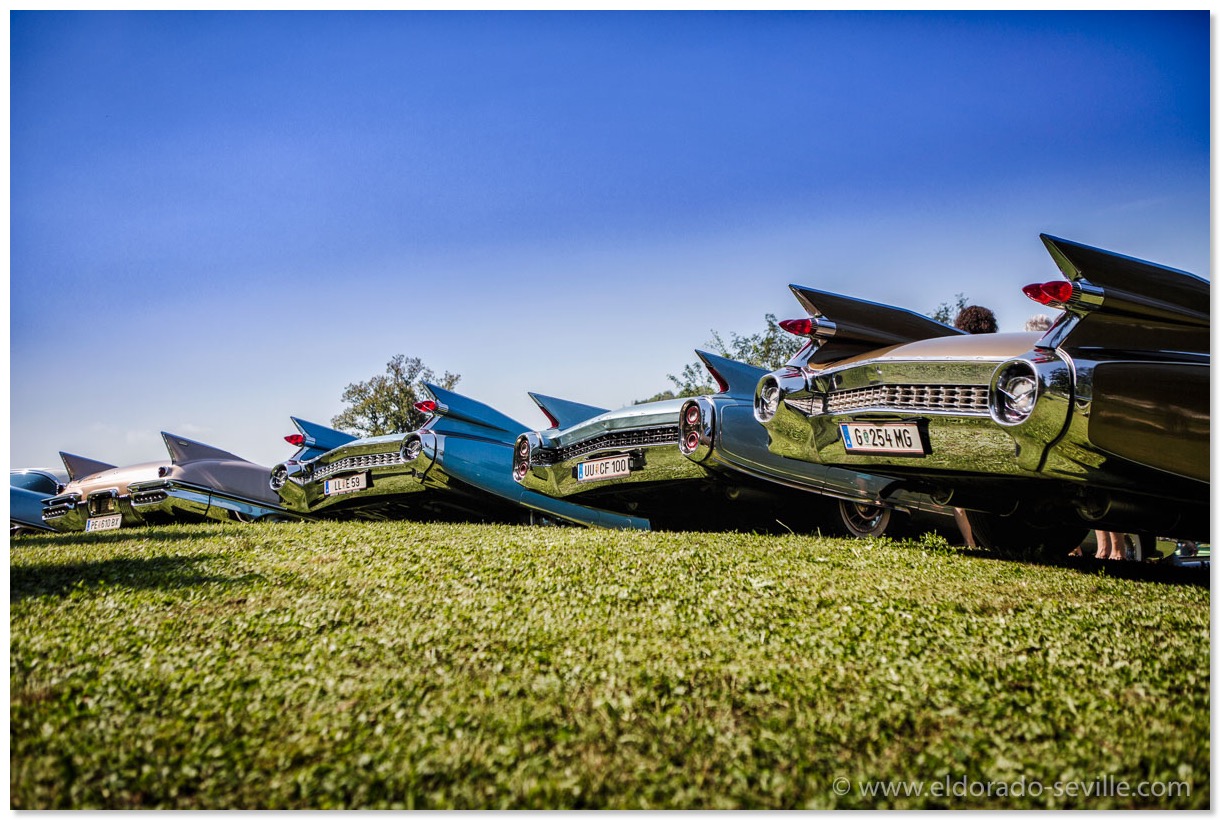 Eldorado Hill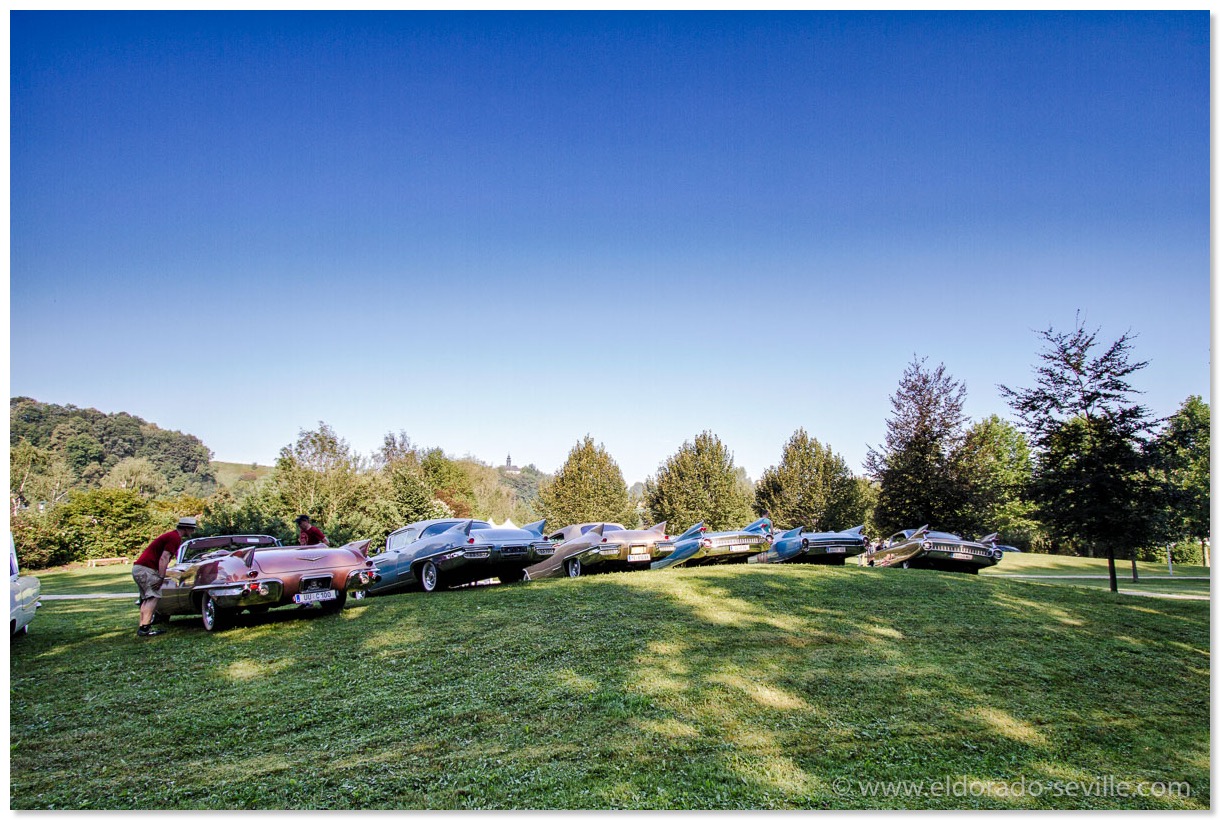 Eldorado Hill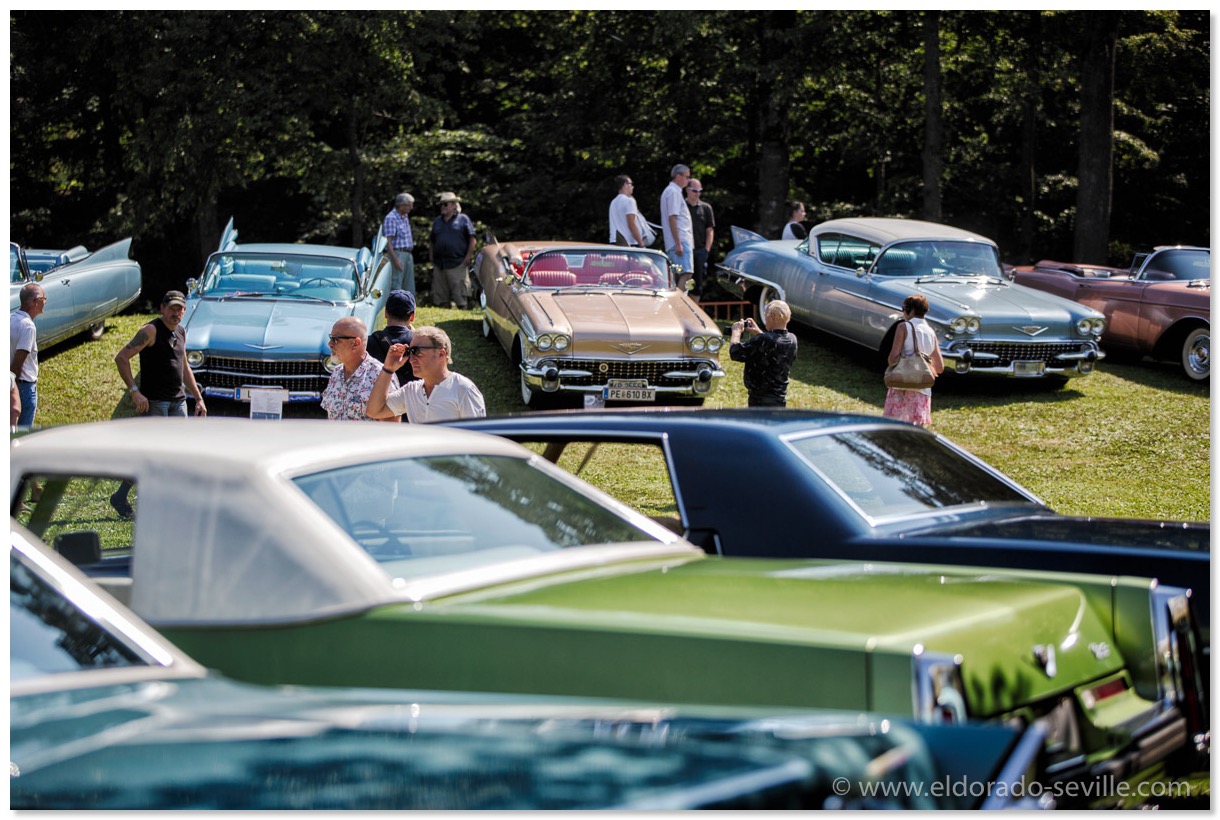 Eldorado Hill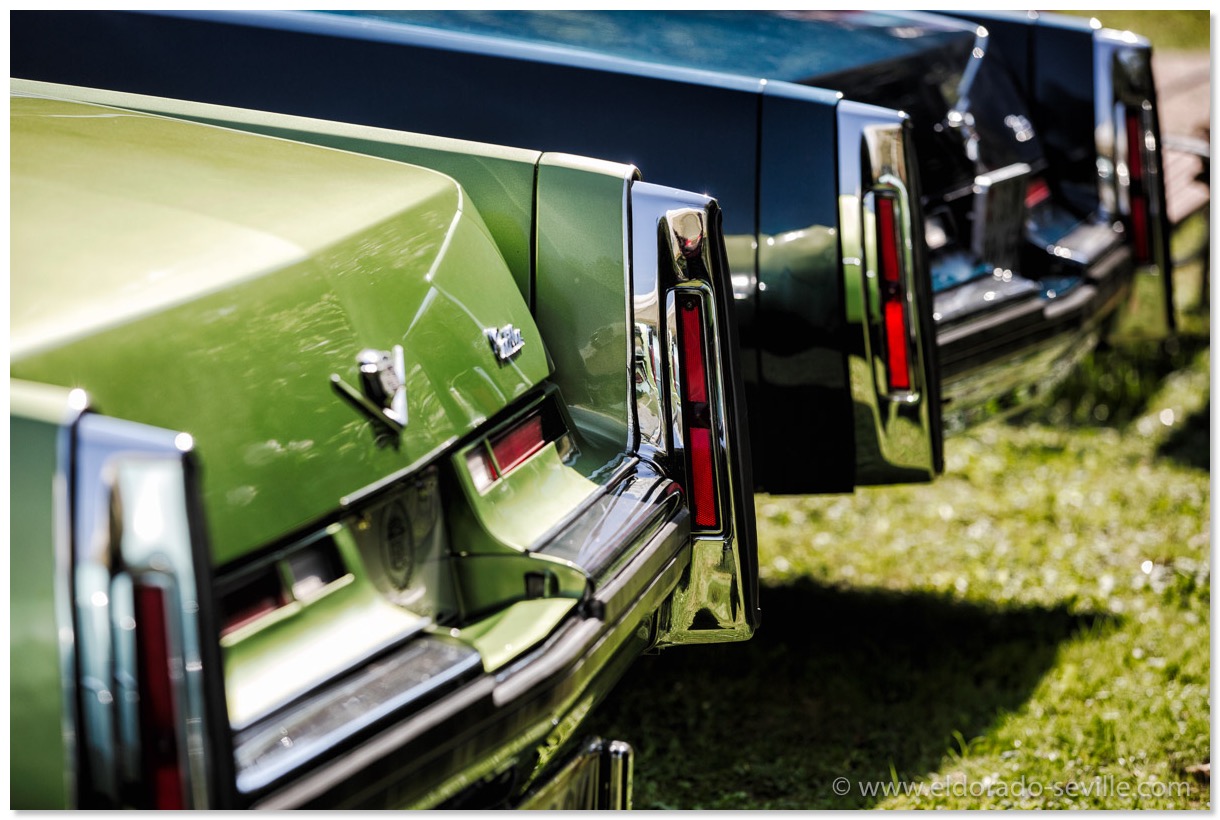 Two 74s side by side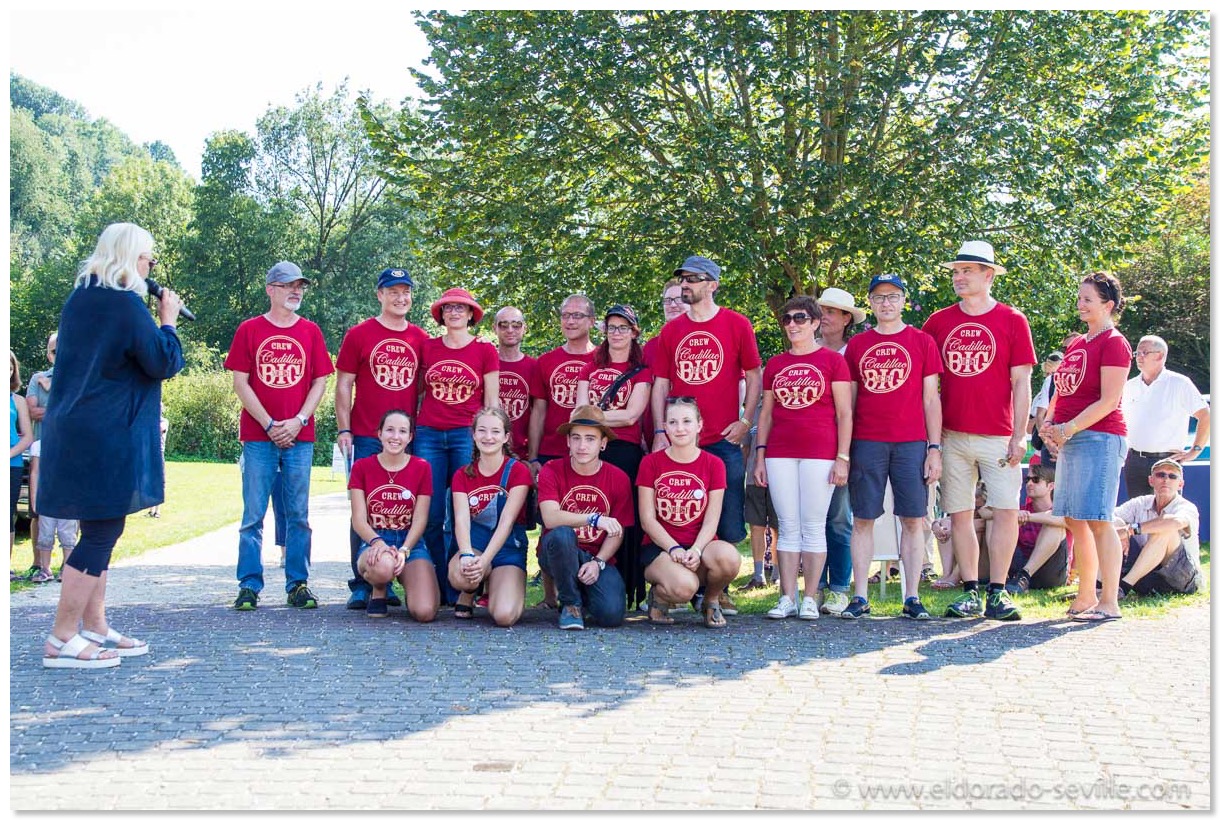 The best organization team and our volunteers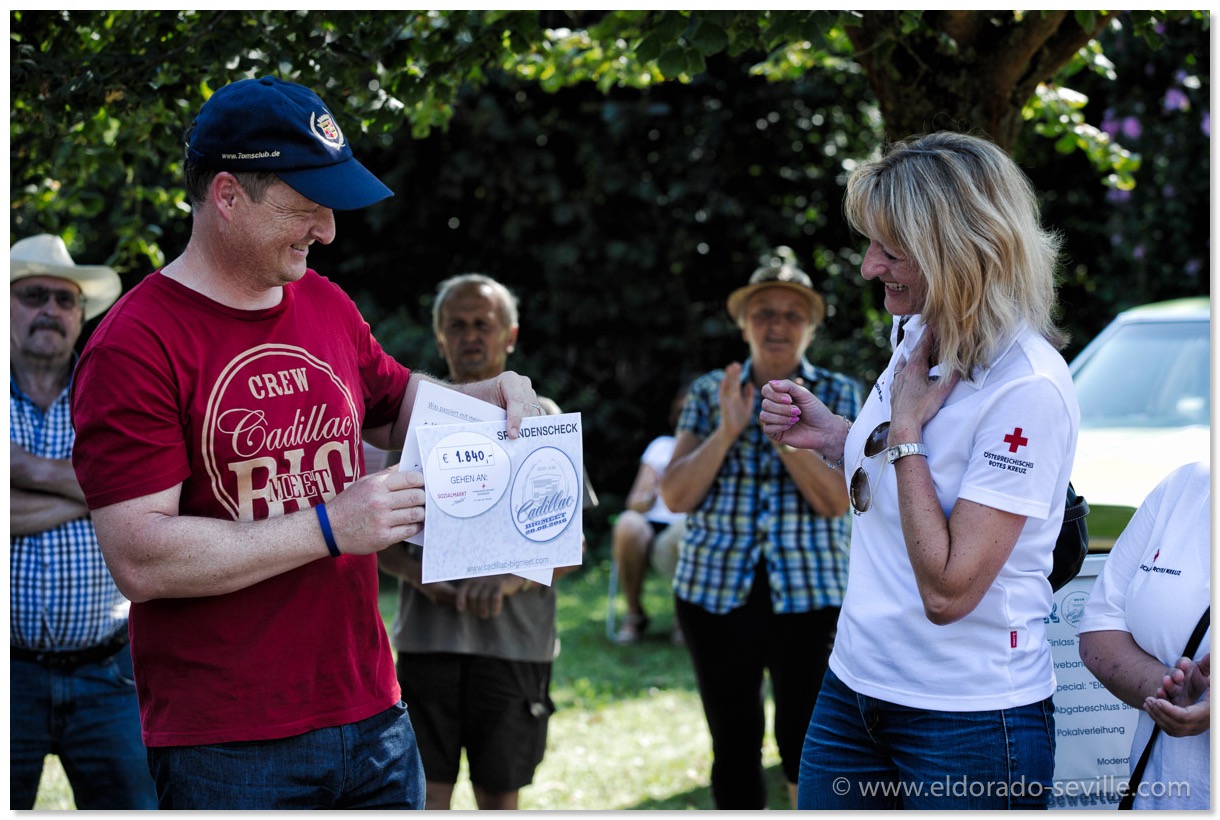 The Cadillac BIG Meet donates its income to charity - this year we could raise 1.840 Euros which we donated to the Red Cross

CHECK OUT ALL THE PICTURES HERE