CLASSIC CADILLAC CLUB OF GERMANY - ANNUAL MEETING 2019 IN WIESBADEN
The Classic Cadillac Club of Germany held its annual meeting in Wiesbaden this year and we were very lucky that we could go there.
Days before the meeting I hurt my back badly in an accident at work and it looked like that I could not go at all. I had a lot of pain whenever I moved and could basically do nothing but sitting still. I could not even hold a camera and getting in and out of the car literally took minutes.
Luckily the seats in my car are even more comfortable than my sofa at home. So I packed a lot of pain killers into my luggage and off we went. My wife shot a lot of pictures and shot a short home movie style video with a Gopro camera which you can see below. We had a great time there and admired the Cadillacs, although I could not move around very much and suffered a lot of pain during these days and everything seemed a little cloudy due to all the drugs I had to take…
Thanks a lot to Uli and Peter for the perfect organisation of this fantastic event!
The video my wife shot at this meeting with our Gopro camera and our drone. Make sure to watch in HD or 4k
This is the official video of the German Cadillac Club.

Here is a link to the image gallery,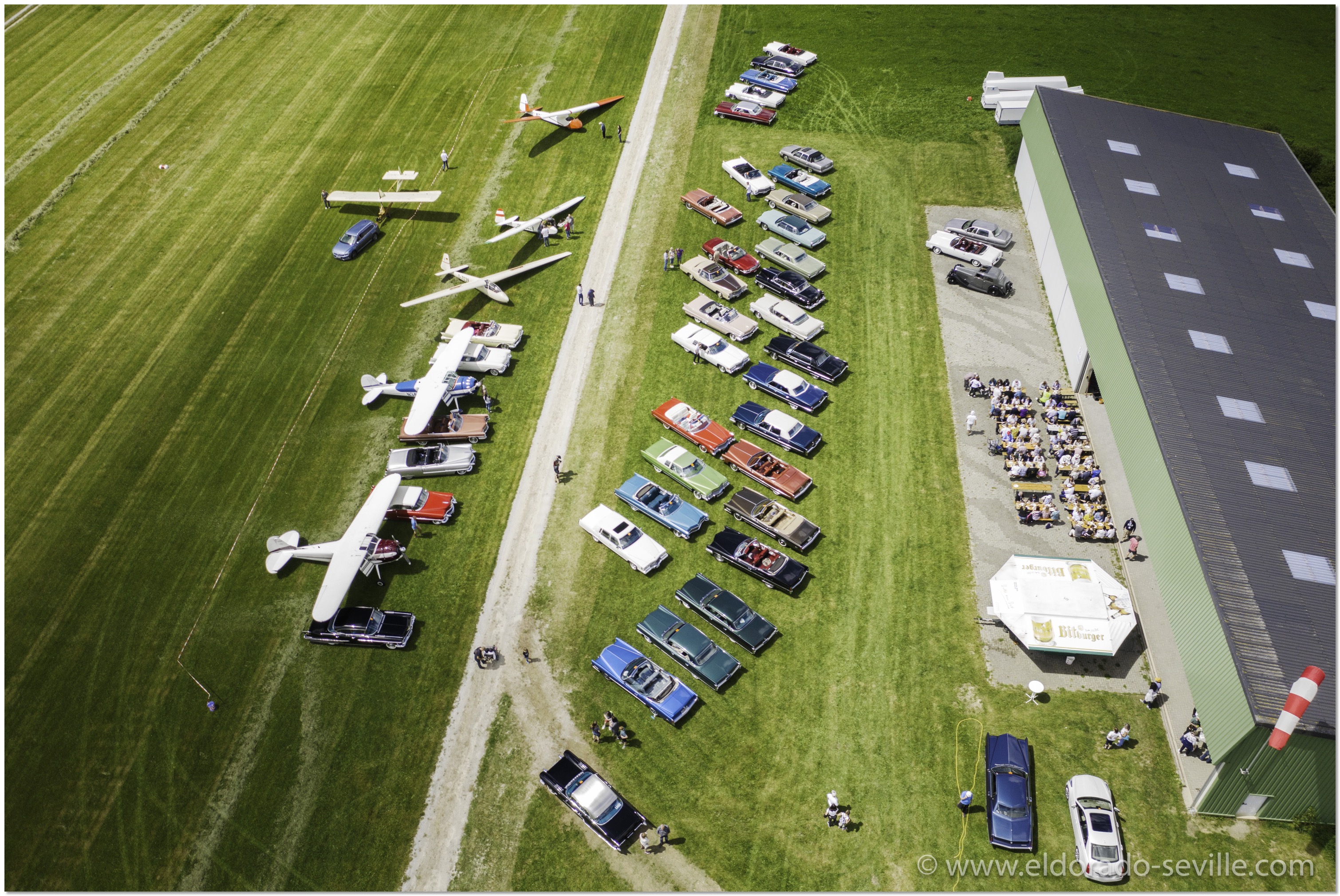 View from above at the Cadillacs.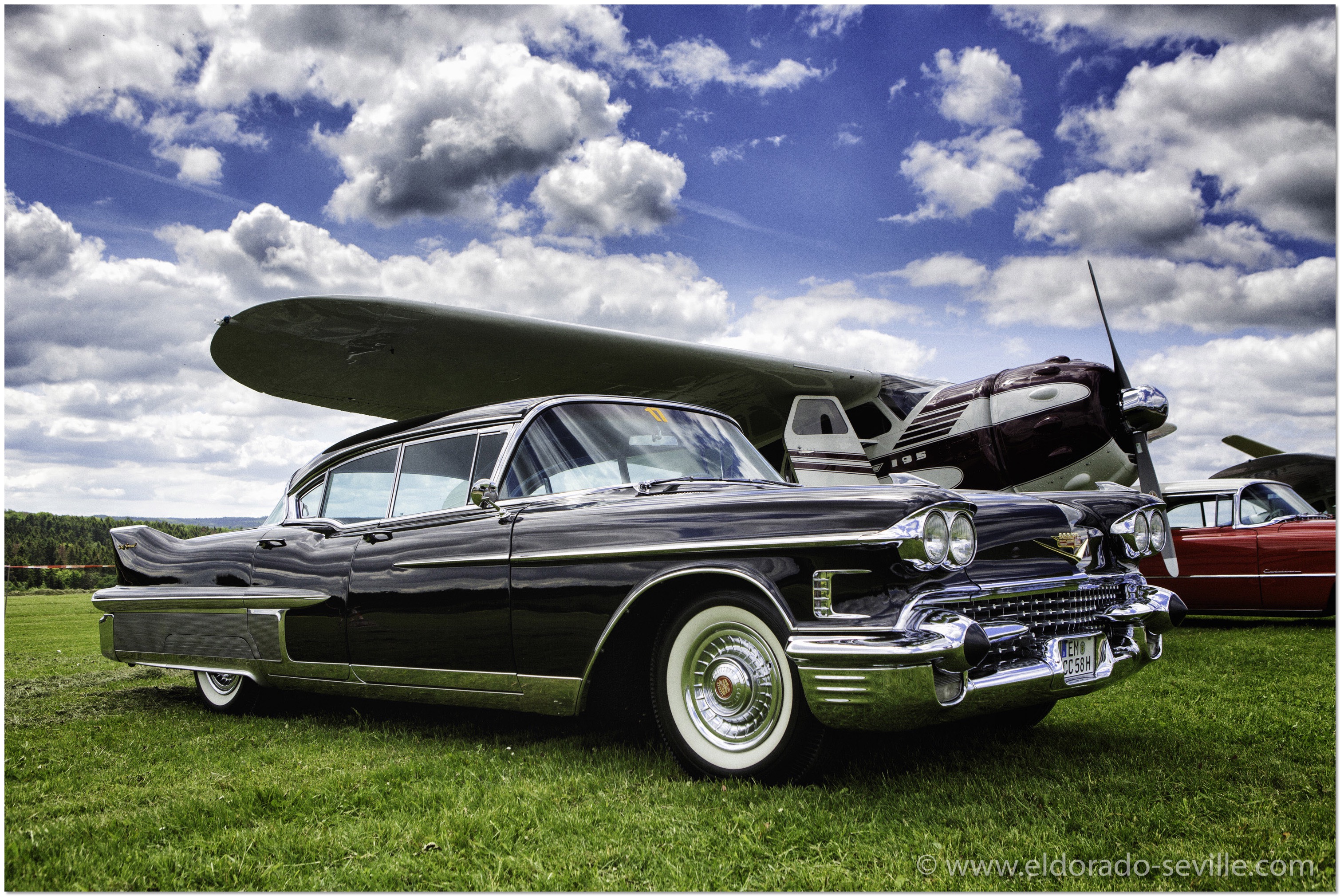 1958 Cadillac Sixty Special and a Cessna from the the late 40s. These planes were called "Cadillacs of the Sky" Click on the image to go to the gallery