Garage Floor Project - Day 4
Today the floor company started to mask off the areas which got a coat of black epoxy applied afterwards.
They will still have to paint the black areas a second time before they can take of the masking tape.
A red stripe which will surround the checker board area will also be added and the walls will be repainted in the same red as well.
Looking forward that it will be finished soon.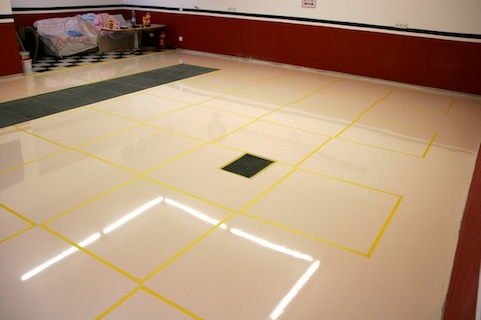 The floor with the masking tape in place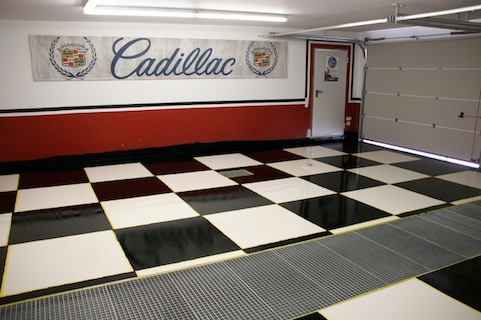 the first coat of black epoxy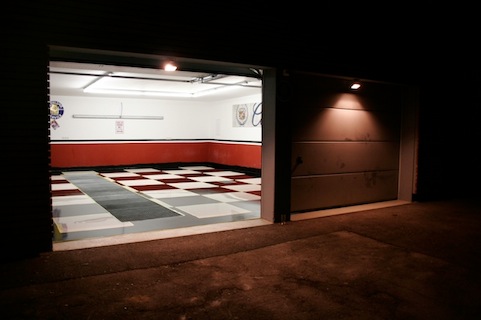 seen from the outside with the masking tape still in place