WEBSITE COMPLETELY RE-LAUNCHED TO VERSION 6.0
Shortly after I got my 1967 DeVille in 1996 I launched my very first website after I had access to the internet at work for the very first time.
The first update followed in 1998 after
the restoration of the 67
was finished.
Over the years the website became more complex and technically sophisticated.
Today I launched V6.0 of my website with a more modern design. The new website is responsive - meaning it will change depending on the resolution of your screen and will look great on mobile devices like phones and tablets as well as in the browser of your computer. I had to reprogram my website as I had some troubles with updates and some pages not working on all devices.
The update also contains lots of new posts about my cars and what I have done over the winter. Some older image galleries were not updated for the new version.
It took weeks to rebuild my website and I hope that you like it. There are probably a few errors or dead links left as I am continuing to work through the site.
Please let me know
if you find any errors.
Below you can find some screenshots where you can see how my website changed over the years. Unfortunately I do not have a screenshot of my first website.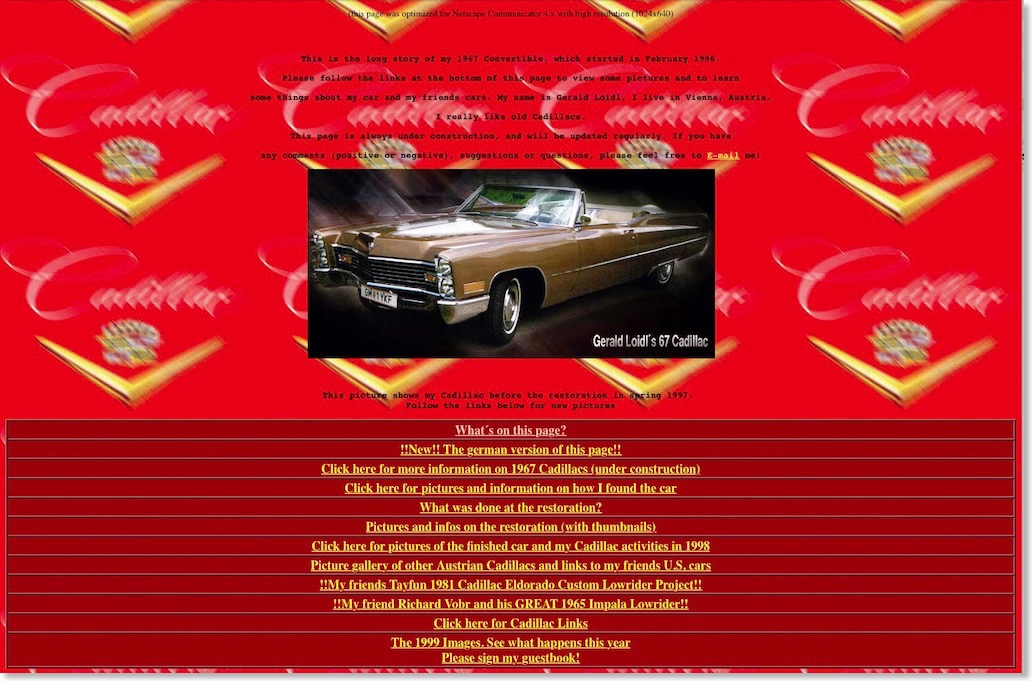 My second website when I only owned my 67 DeVille: V2 from 1998 - 2000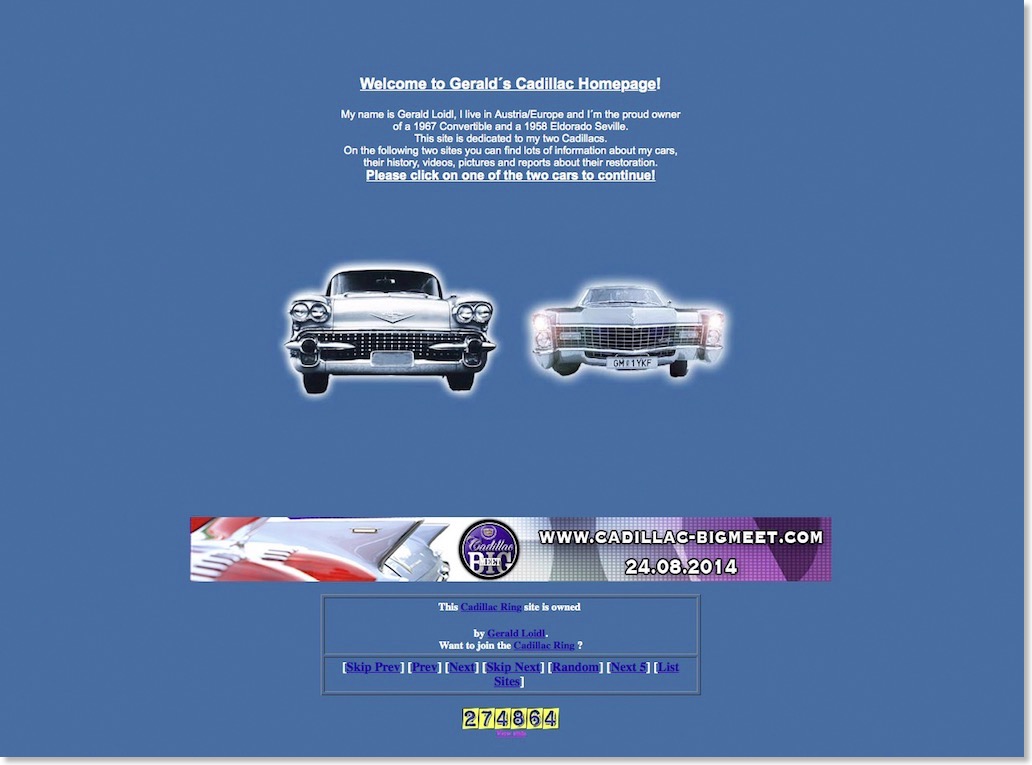 Later I got the 58 Eldorado Seville and made a new website for it: V3 - 2000 - 2007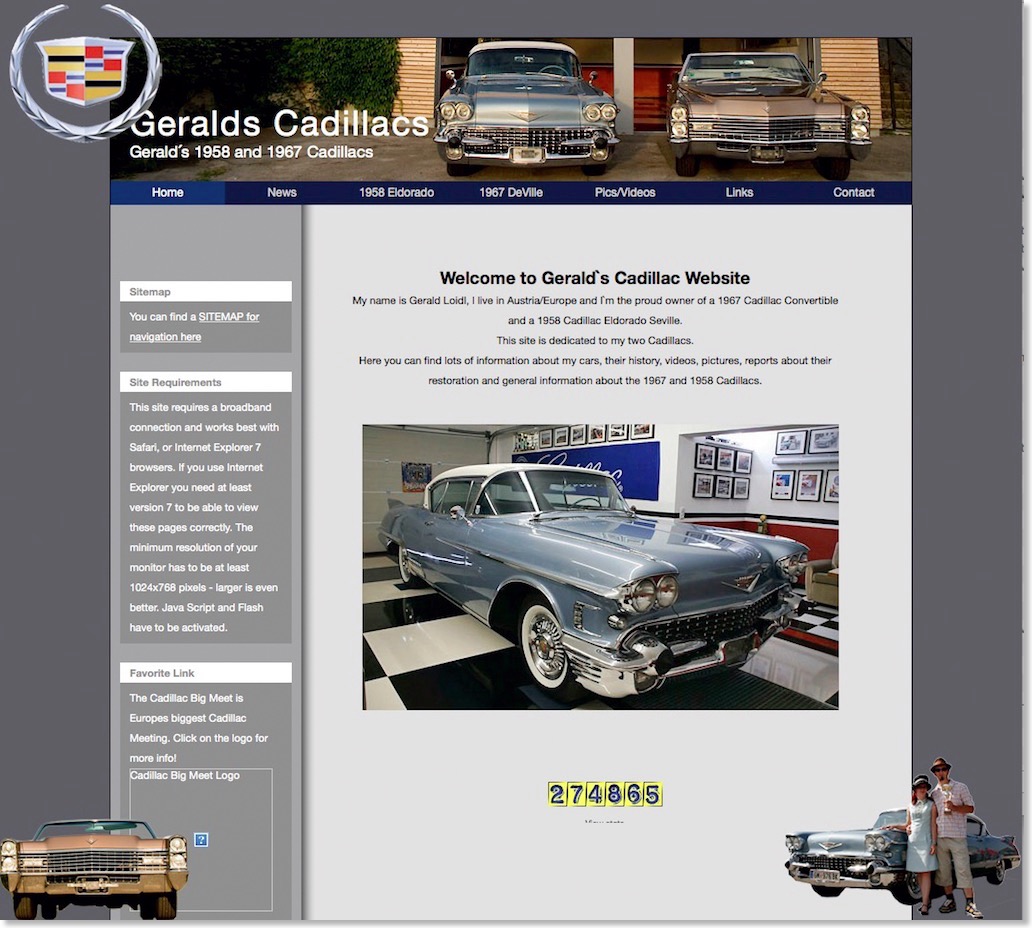 A more modern design followed: V4 2007-2009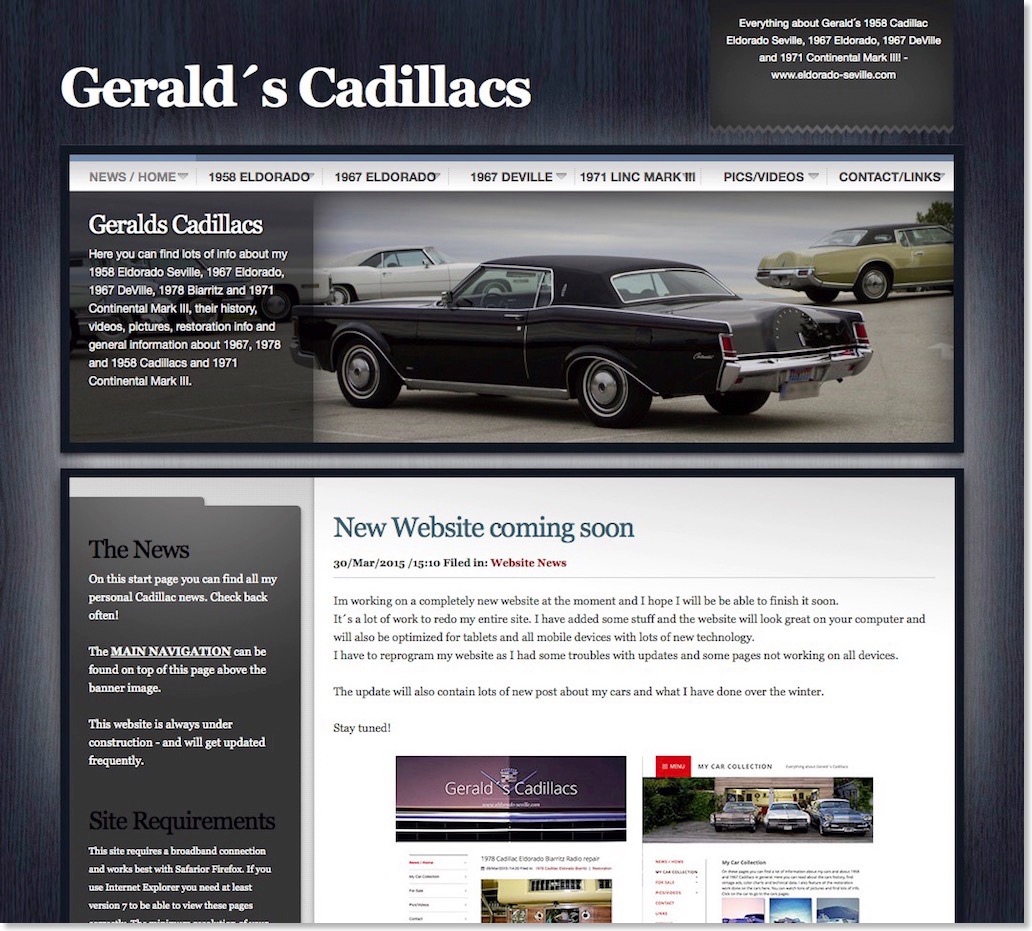 I had to add a few cars and make a new website: V5 - 2009 - 2015