I started painting my Garage.
Almost 2 years after
the construction of my garage began
I could finally start to paint the outside of my new Cadillac Garage. It´s a lot of work and will keep me busy for a while...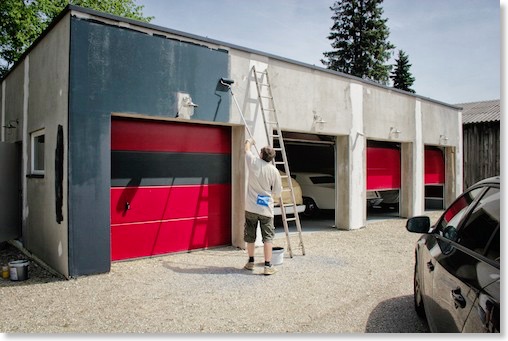 I started painting with the first coat of dark grey.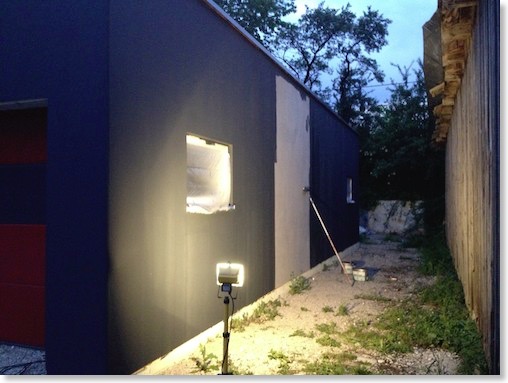 I even did some paint work during the night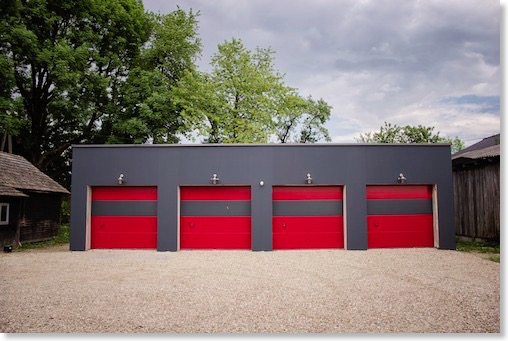 After the first coat of paint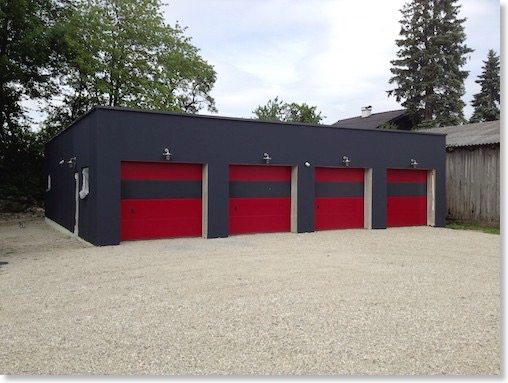 Still a lot to do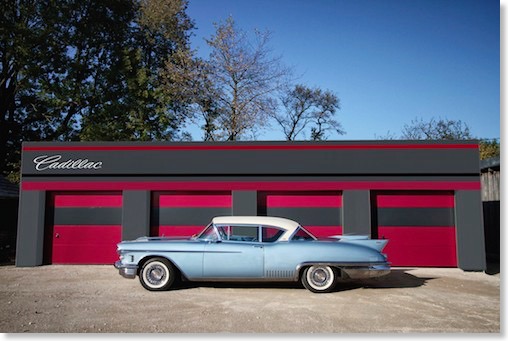 This is how the garage should look like once it is finished