Happy New Year! - Roadmaster detailing
As my buddy Tayfun was in town for a new years party, we decided to start detailing our new Buick Roadmaster. The temperatures were way below freezing outside and only slightly warmer inside my old garage, so we really had to work hard to feel comfortably.
The paint on this 1996 Buick Roadmaster was pretty much neglected and a lot of cleaning, buffing, polishing and waxing was necessary to bring it up to like new condition.
It took us 2 days to just do the paint properly. We worked more than 20 hours in reviving the paint job and the exterior chrome.
We´ll do some more detailing work on the car later - it is now in winter storage anyway.
The car looks really good now - the white paint job is very bright. I have the impression that the shade actually changed...
Next up: Interior, engine and engine bay, rims and everything else...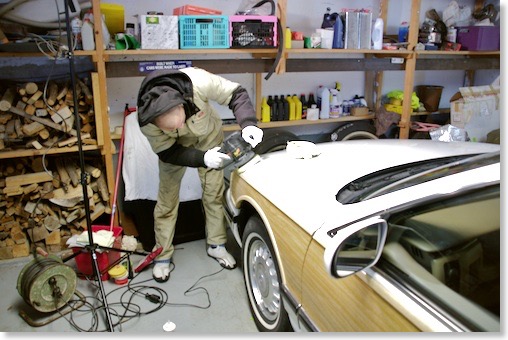 My buddy Tayfun with the buffing machine...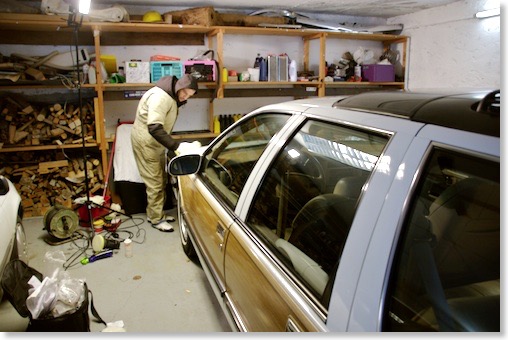 more polishing....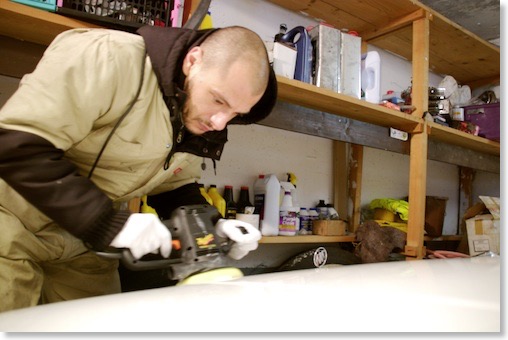 and more...