THE CADILLAC GRAND EUROPEAN MEETING - I WON A SPECIAL AWARD & WE SHOT A MOVIE
The "Grand European" Cadillac Meeting
is a meeting organised by Cadillac & LaSalle Club (CLC) affiliated clubs all over Europe. This year it was held
in Freiburg / Germany with trips to Switzerland and France
. It is a 5 day event.
We were asked to do a film for them. We took our Persian Lime 1974 Coupe deVille to get there. It has been a 1100 miles round trip for us during an intense and unusual heat wave with temperatures around 37°C (100°F). The 74 performed flawlessly.
I feel very honoured that my car got a special award from "Honest" John Foust - "The Texan´s Choice Award"
where he selected his personal favourite car. Below is a video of the award ceremony, where John explains why he chose my car:
The award ceremony

The event was just great with some awesome cars attending. The quality of cars is getting higher and higher every time.
Thanks to Klaus Deisinger, Sigrid Hoffmann and Christian Doerk and the rest of the team for organising this great event.

We started editing the video after each day on location to be able to show a highlight video at the gala night on Saturday night. Quite a task…
Here is the teaser we showed that night:

The teaser video

A few days after the meeting the full movie was published which can be viewed through the Classic Cadillac Club Deutschland e.V.

The full movie!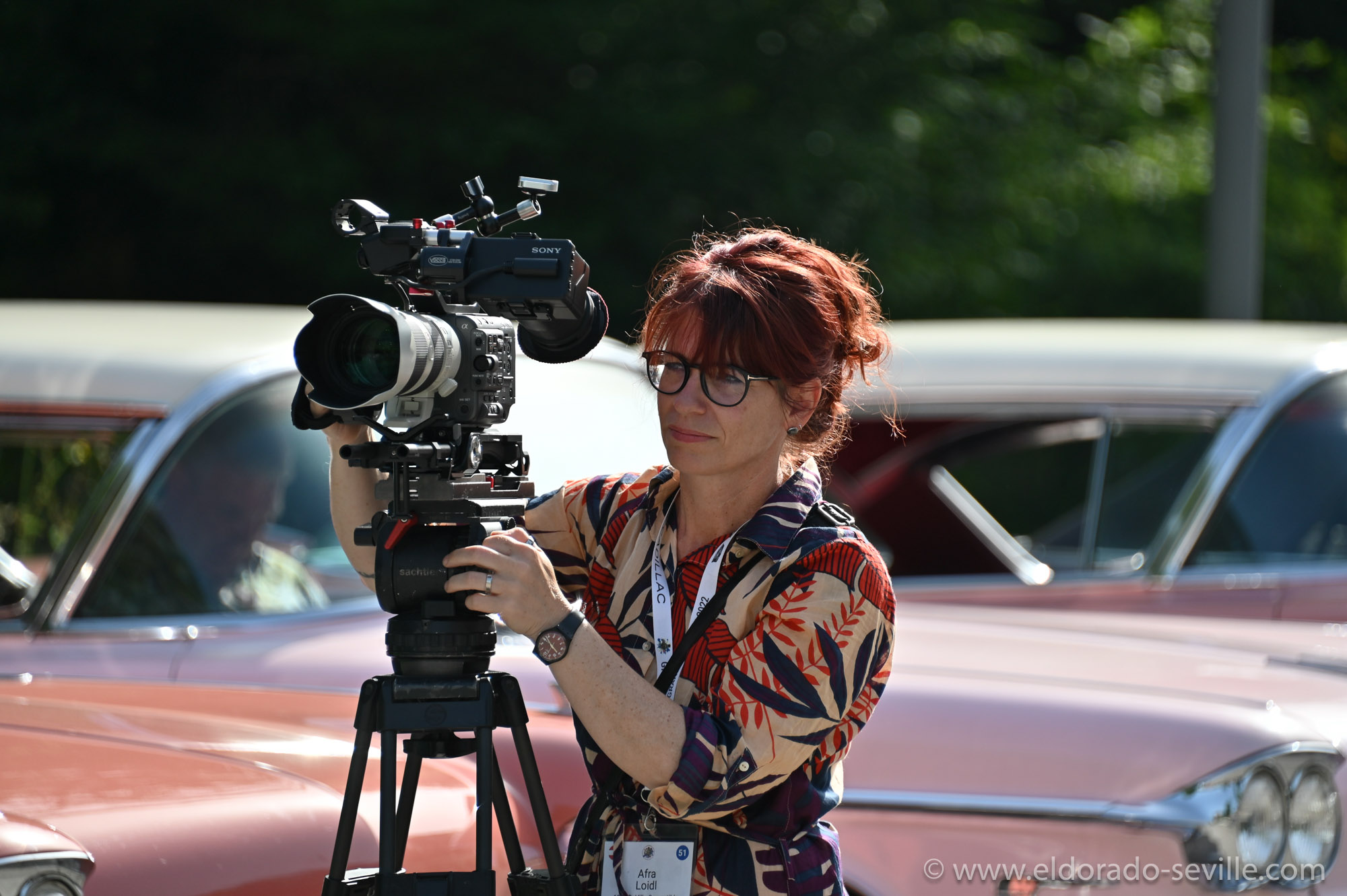 My wife Afra filming.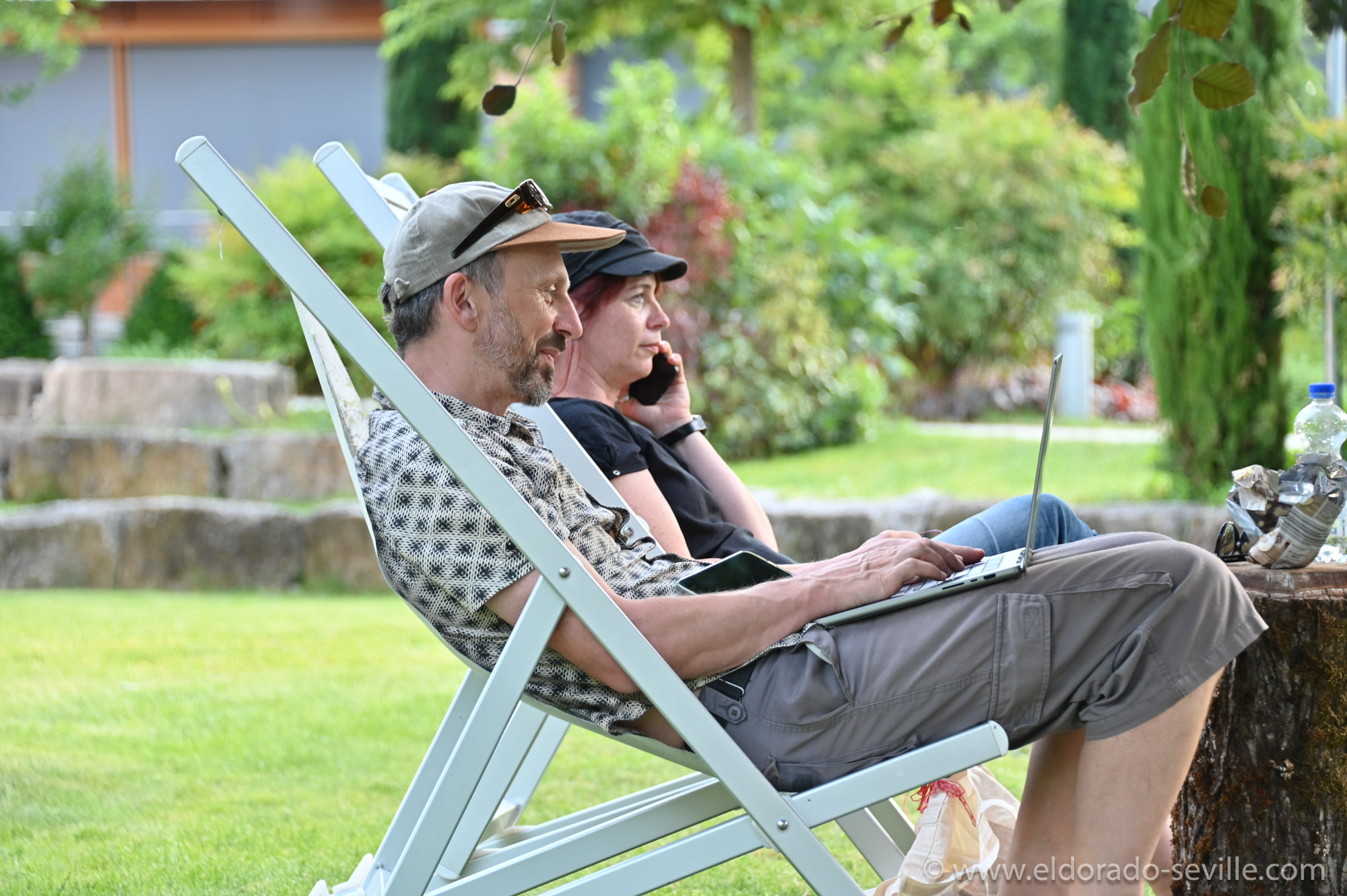 Editing on location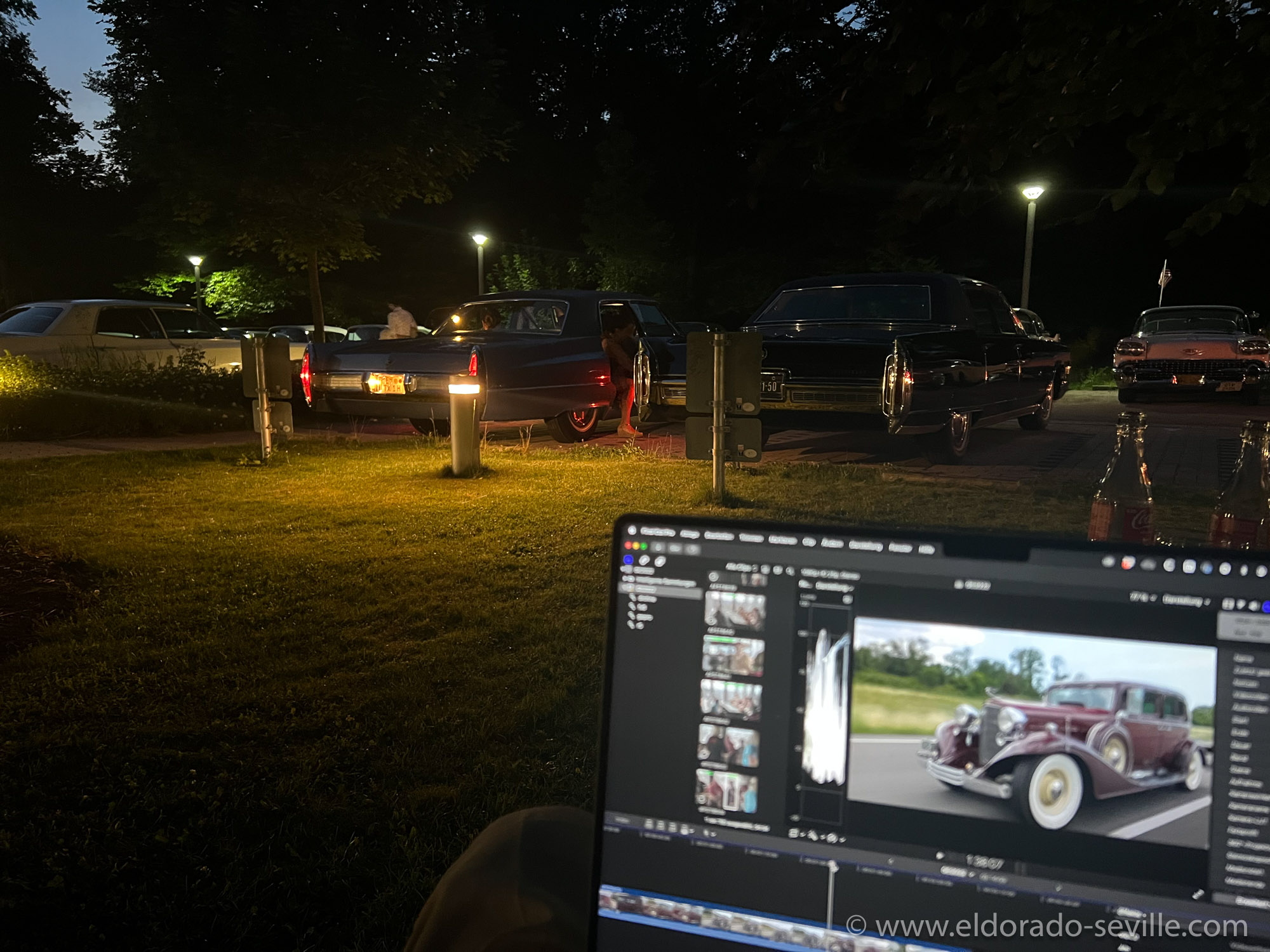 Nice view during work