REMOVING RUST FROM THE UNDERCARRIAGE WITH RUST REMOVING LIQUID
I have now set up a system where I can spray rust remover liquid onto the rusty parts on the undercarriage permanently. I´m using a recirculating pump to spray on the rust remover which is then dripping onto a plastic cover. From there it will flow back into a large bucket where the pump is in and recirculates the fluid back onto the car.
I´m using a german product called "Rostio" - it's a concentrate used for de-rusting fuel tanks. You have to mix it with hot water. I have also heard great things about Evapo Rust.
I let my system run for days until all the surface rust was gone. The advantage is that the liquid can now get everywhere and should remove the last little piece of rust.
You will be surprised how well this works. This area now looks like a new car. There is not the slightest trace of rust to be found after 12 hours of spraying the car.
After spraying it with the rust remover you then have to flush it with water thoroughly and then dry it properly to avoid flash rust.
I also used various wire brushes and other abrasive materials to remove rust and strip bad paint.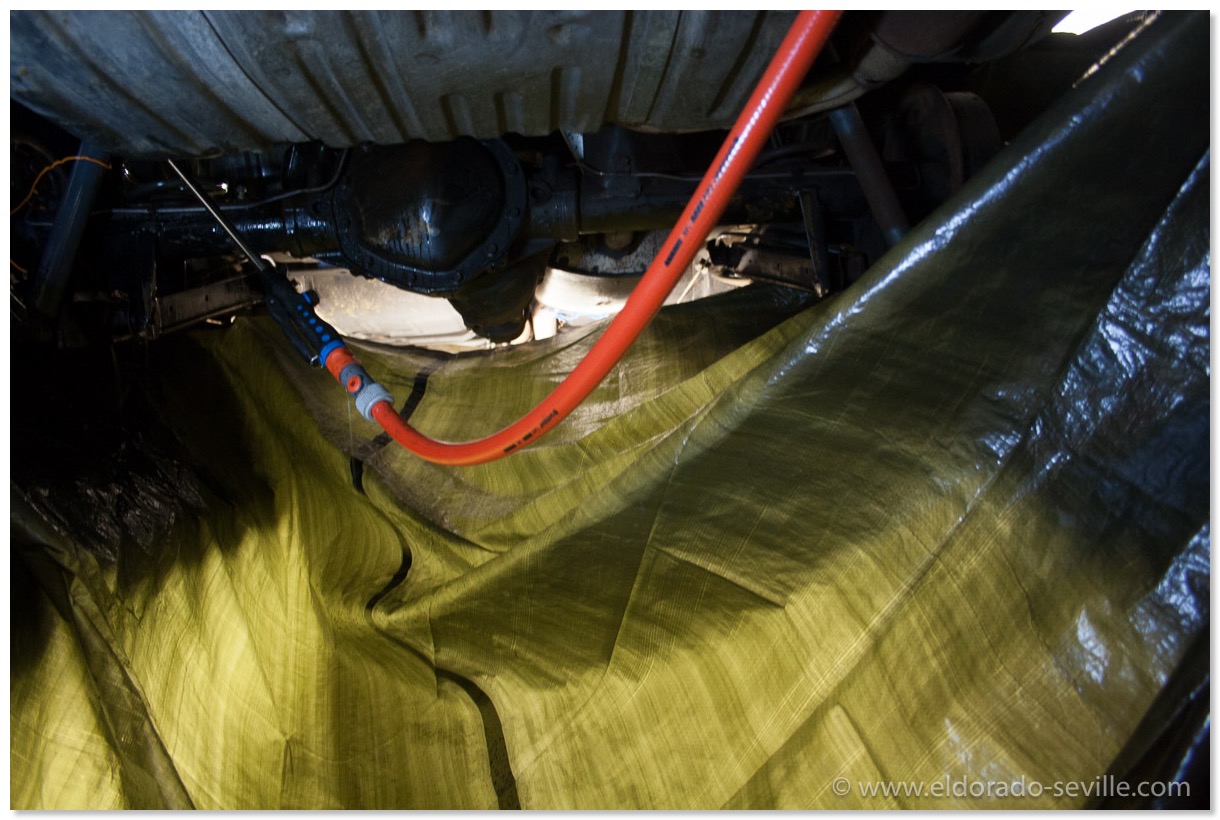 I simply used a garden hose and shower to spray the rust remover on.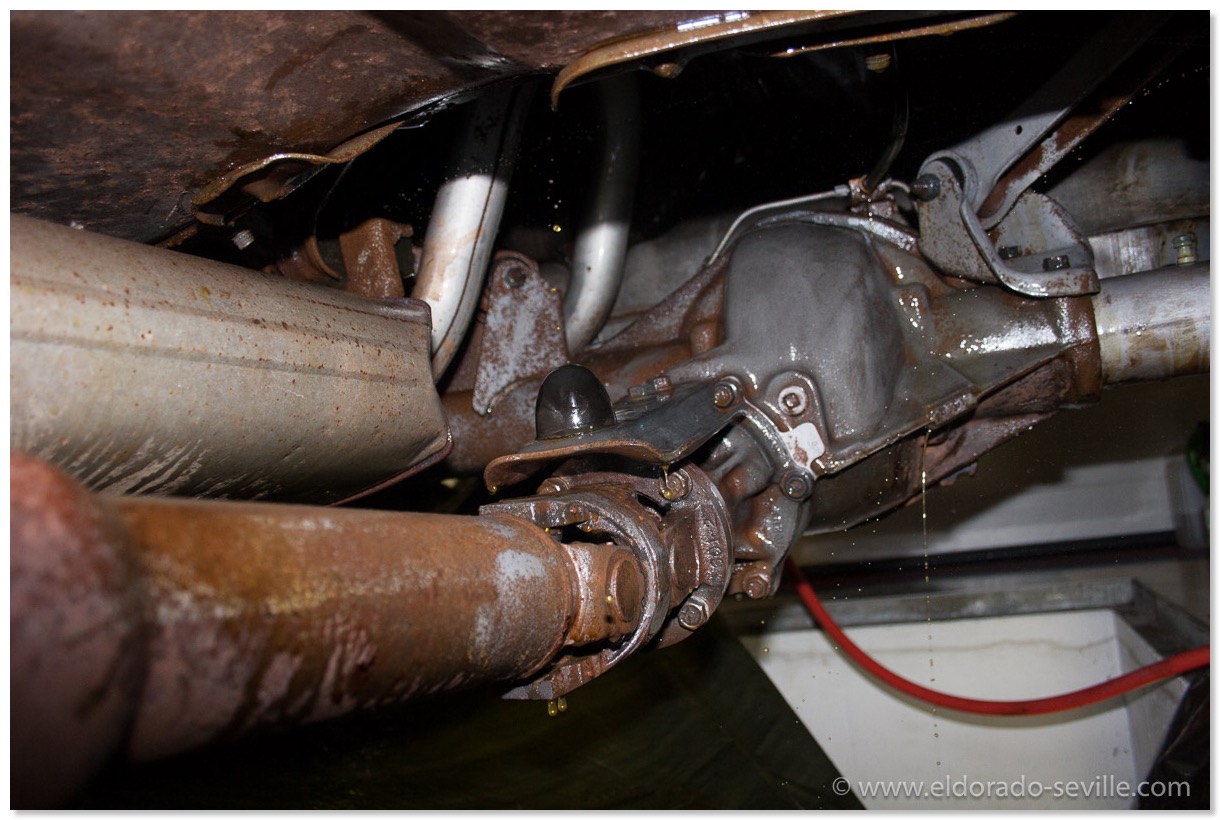 As you can see it only leaves rust free metal behind - I always let it run for 2 - 12 hours - depending on the amount of rust that had to be removed.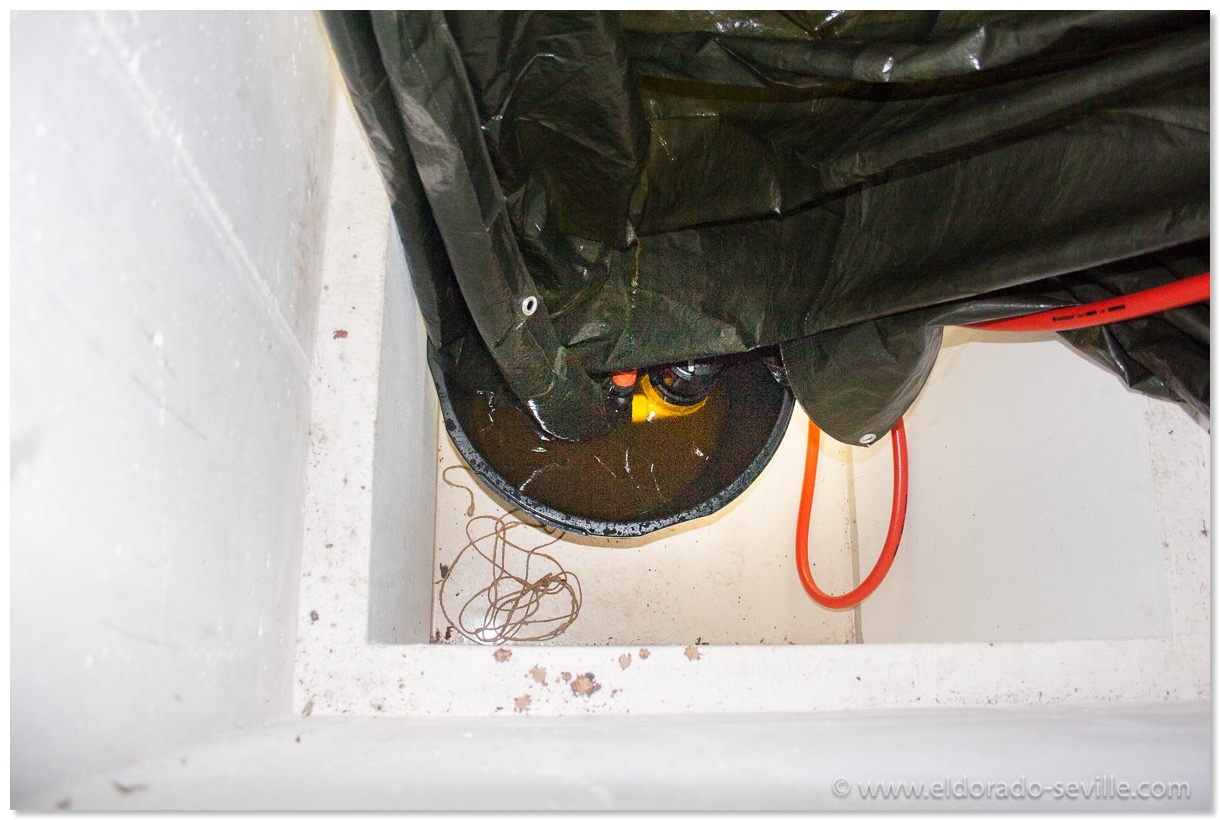 The liquid is collecting in the big bucket where I put the pump in to recirculate it.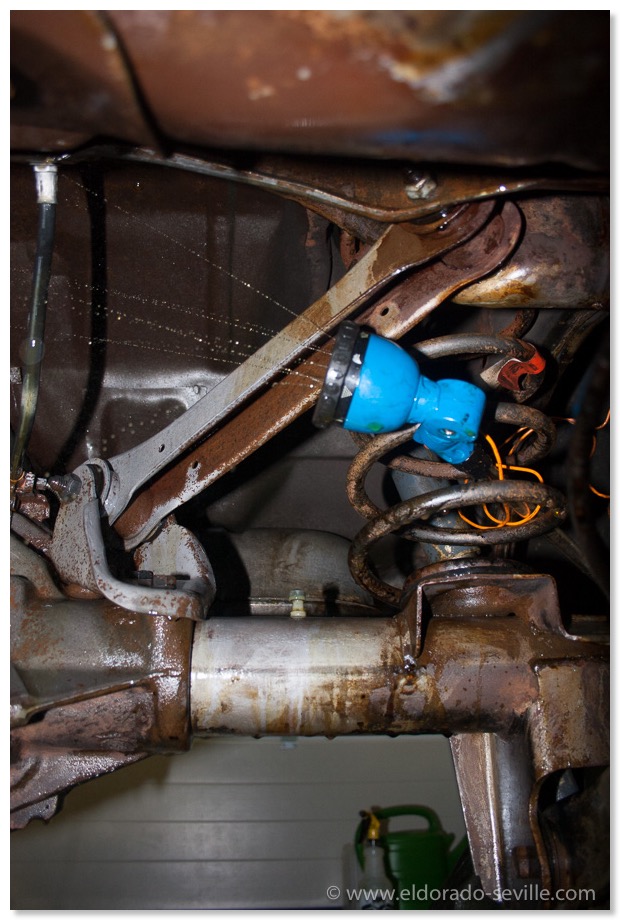 You can spray the liquid everywhere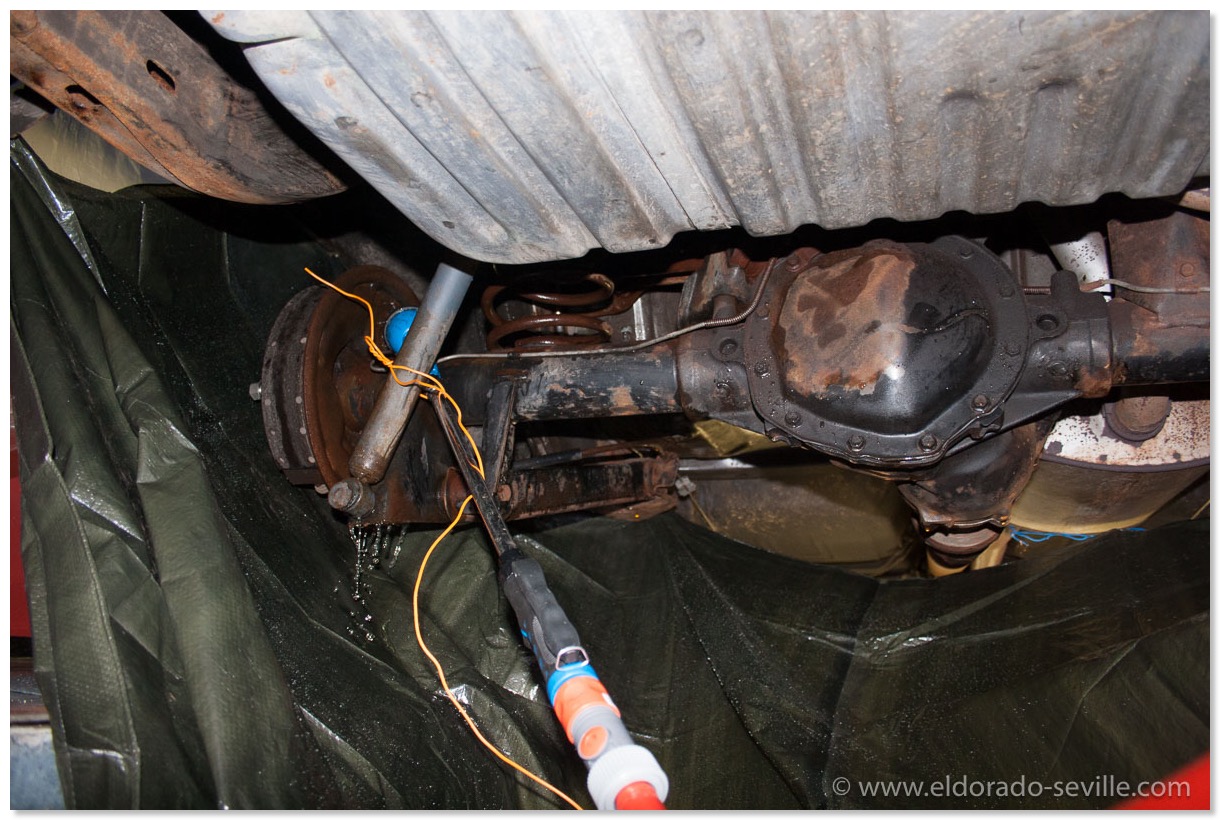 A "before" picture

You can also remove the rust from the brakes without disassembling them. A before picture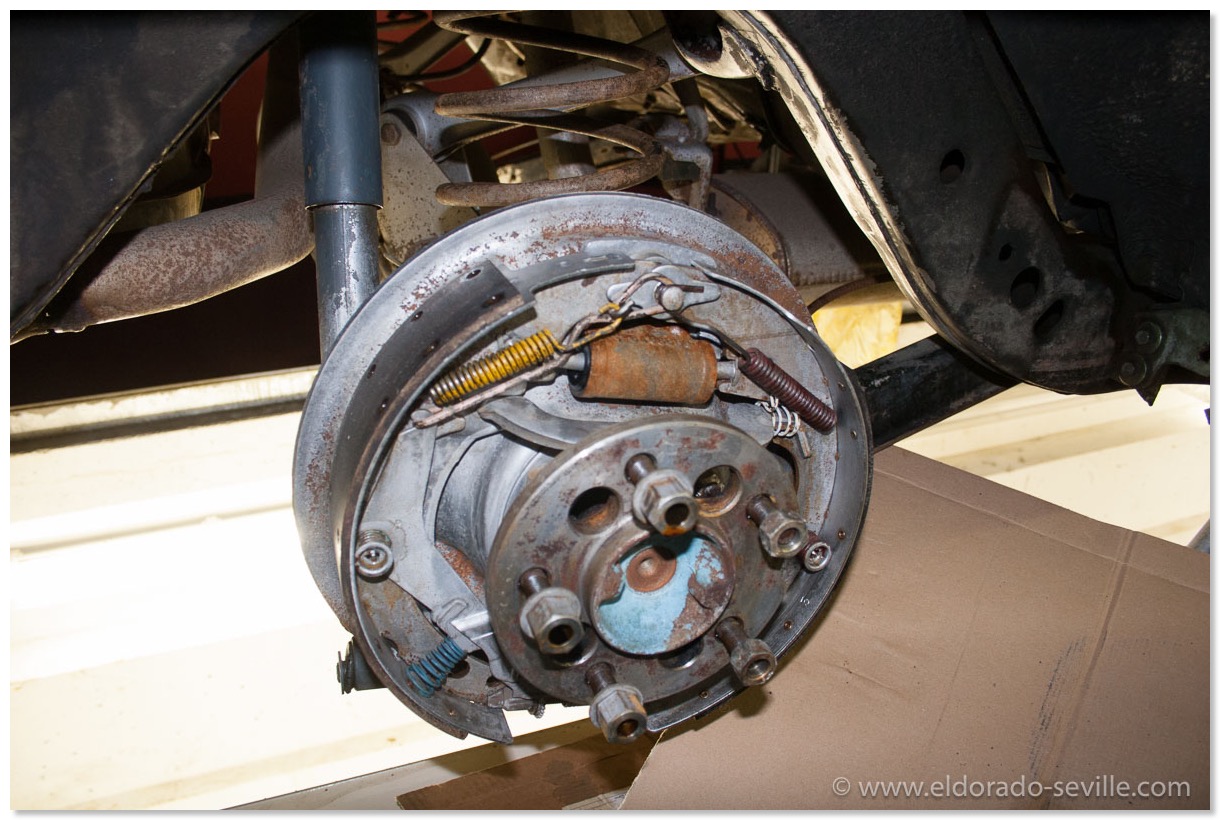 After cleaning - the brake cylinder developed flash rust immediately again.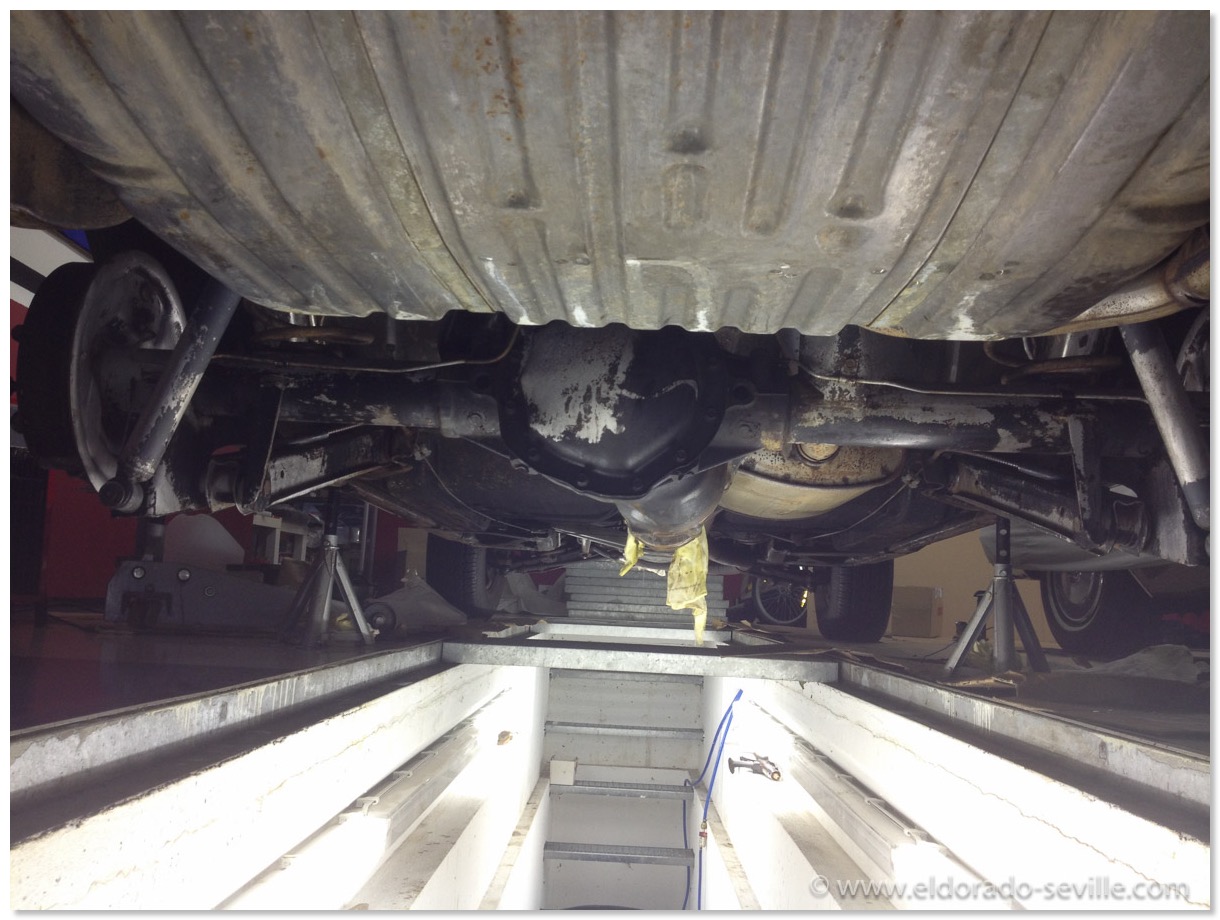 As you can see - the rust is gone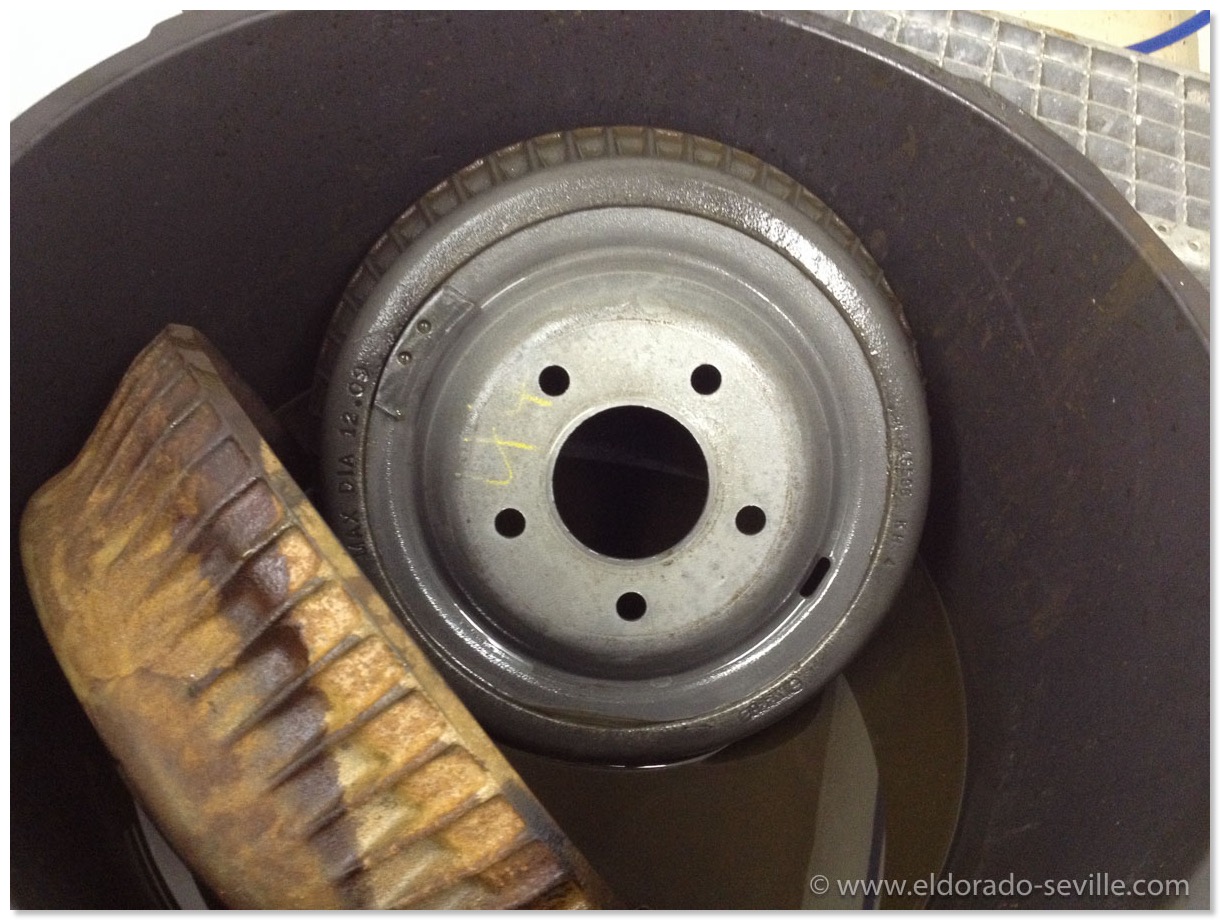 The liquid also works great on brake drums - the original factory markings were still there.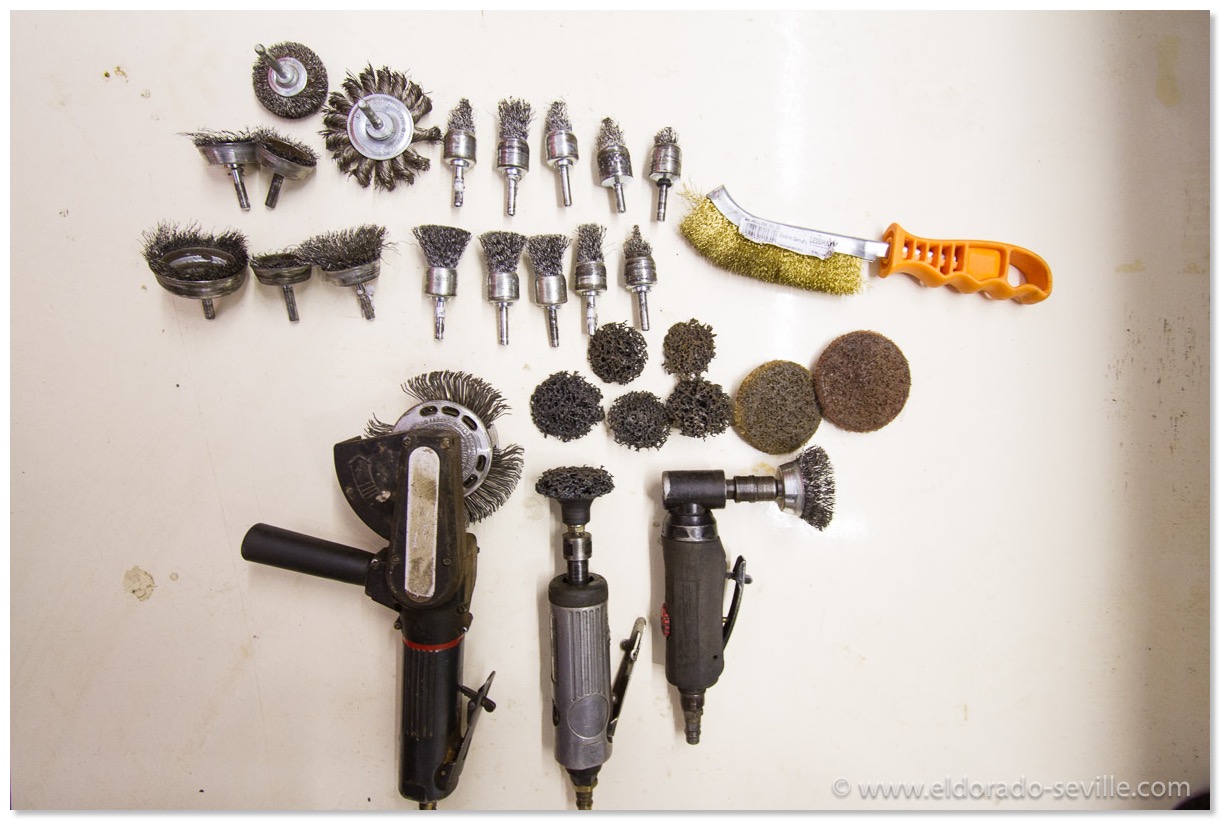 Cleaned the fuel tank with the wire brush and painted it afterwards with tank paint from Eastwood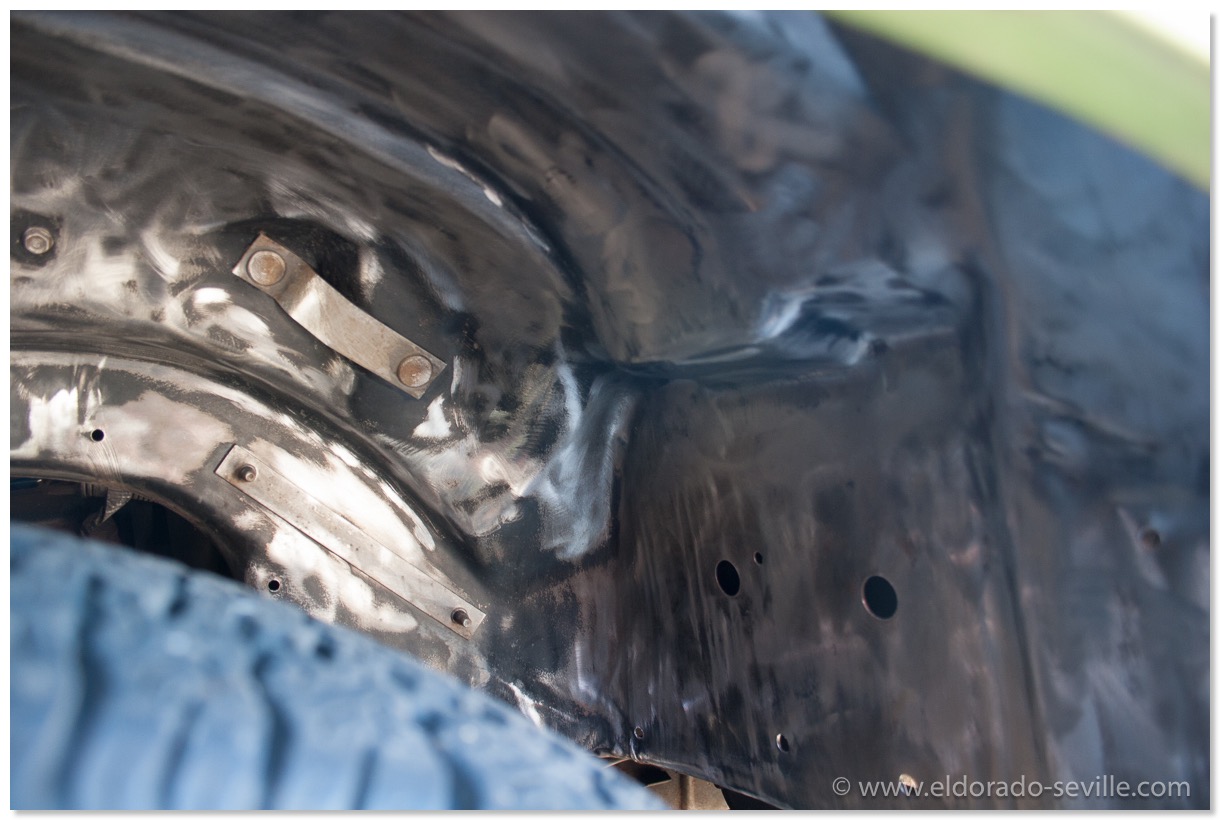 Cleaned the wheelhousings as well - stripped all the paint in there as well.
≈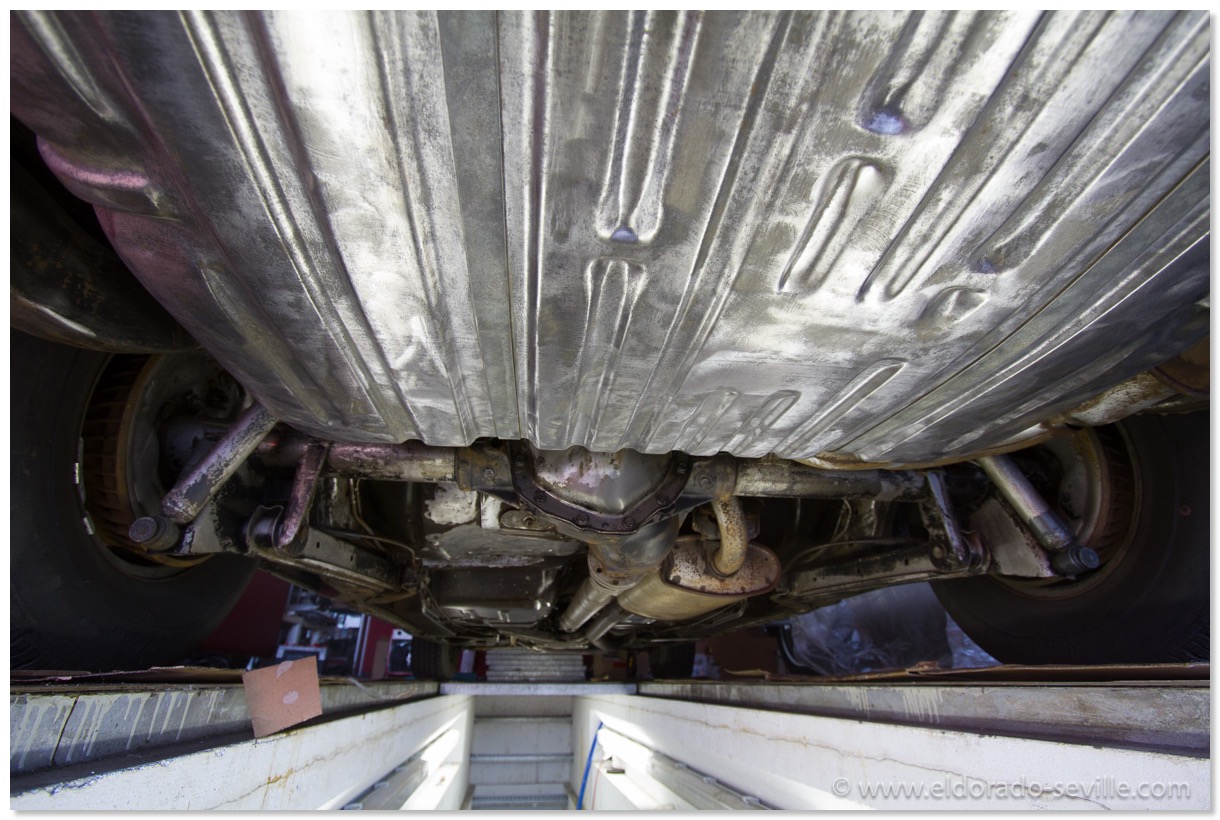 Cleaned the fuel tank with the wire brush and painted it afterwards with tank paint from Eastwood