FIXED - 1958 Power Vent Window wiring problem
Today I could finally fix the issue with the broken wires in the passenger door. Because of these broken wires there were some issues with the power vent windows.
You can read about the problem here.
Today I started to repair the broken wires by soldering them together and put some heat shrinking tubes and electric tape around the repaired areas.
You can see some image below.
More of them can be found in the restoration section.
Everything now works as it should!
Lets hope that the repaired wires wont break again any time soon ;-)
Next up
- repair the door jamb switch of my 1967 Eldorado and install a new power seat transmission as the front up/down solenoid does no longer work and therefore does not engage the according seat transmission. This will involve removing the front bench seat which is very heavy... Oh it is so much fun owning these cars! ;-)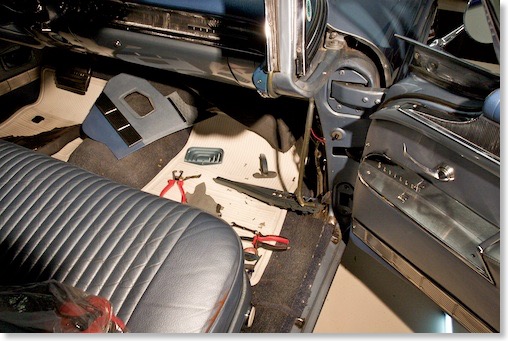 I removed the kick panel, heater-box and door sill scuff plates to get access to the broken cables.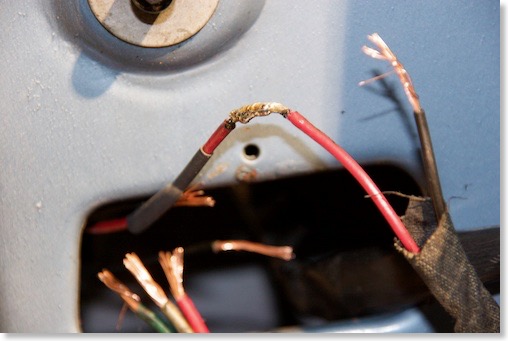 They broke at the area where all the bending is taking place when the door is opened. Here the first wire is already soldered together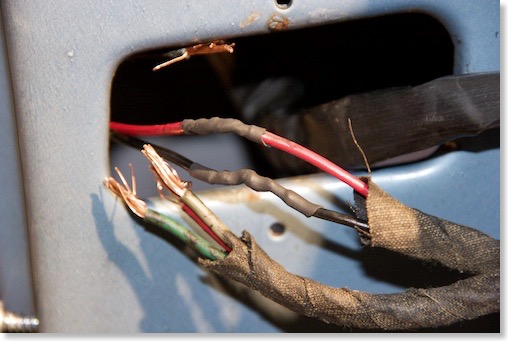 I put some heat shrinking tube around it after soldering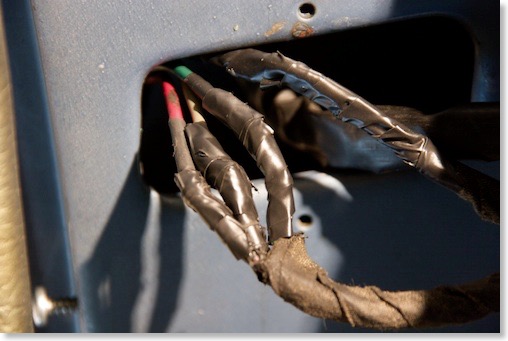 Just to be safe I wrapped some more electric tape around it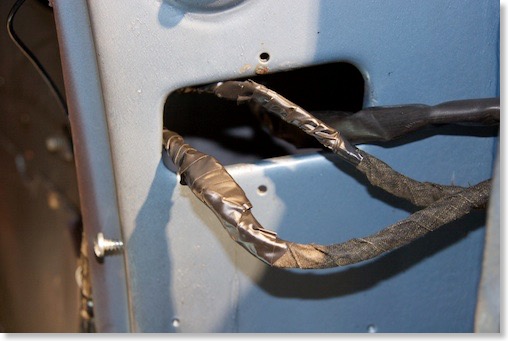 All the wires are back together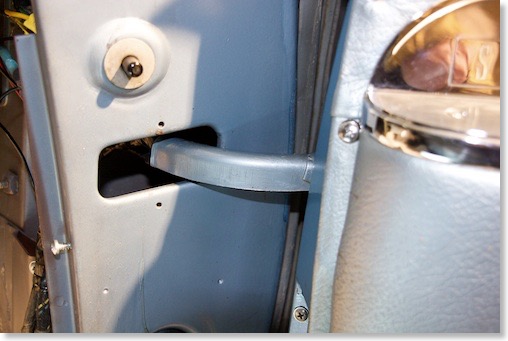 The wires are back together in the metallic tube going through the door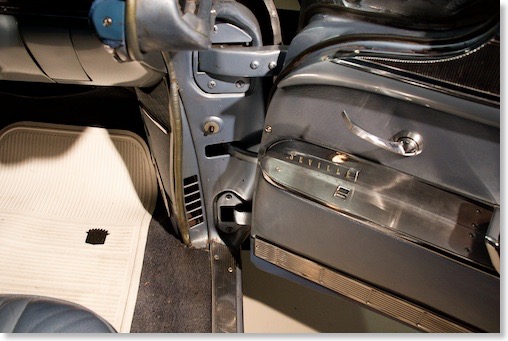 Kick panel and everything else back in place. Everything works as it should now.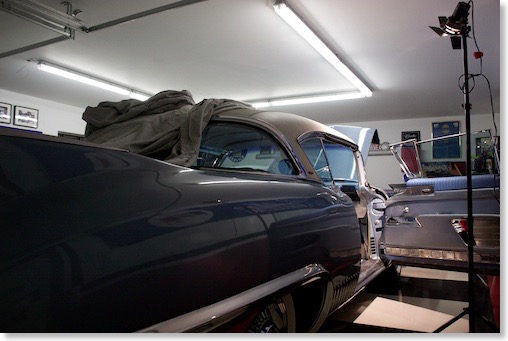 As I work as a cameraman I had a good film light at hand to light the working area properly.