WINTER PROJECTS FOR 2019/2020
In September I put my cars into winter hibernation and the projects for this winter will be:
1978 Cadillac Eldorado Biarritz:
Rebuild the Quadrajet carburetor as the car has some hesitation when accelerating from standstill. Probably the acceleration pump has a problem.
Check EGR valve.
The water pump is slightly squeaking (maybe I will have to replace it)
The AC controller under dash is sometimes making a ticking noise. Looks like a bad contact somewhere causing the setting motor to rattle.
AIR pump is making a light noise - a well known problem with these old pumps.
1967 Cadillac Eldorado:
Rebuild AC compressor as it blew its main front gasket a while ago.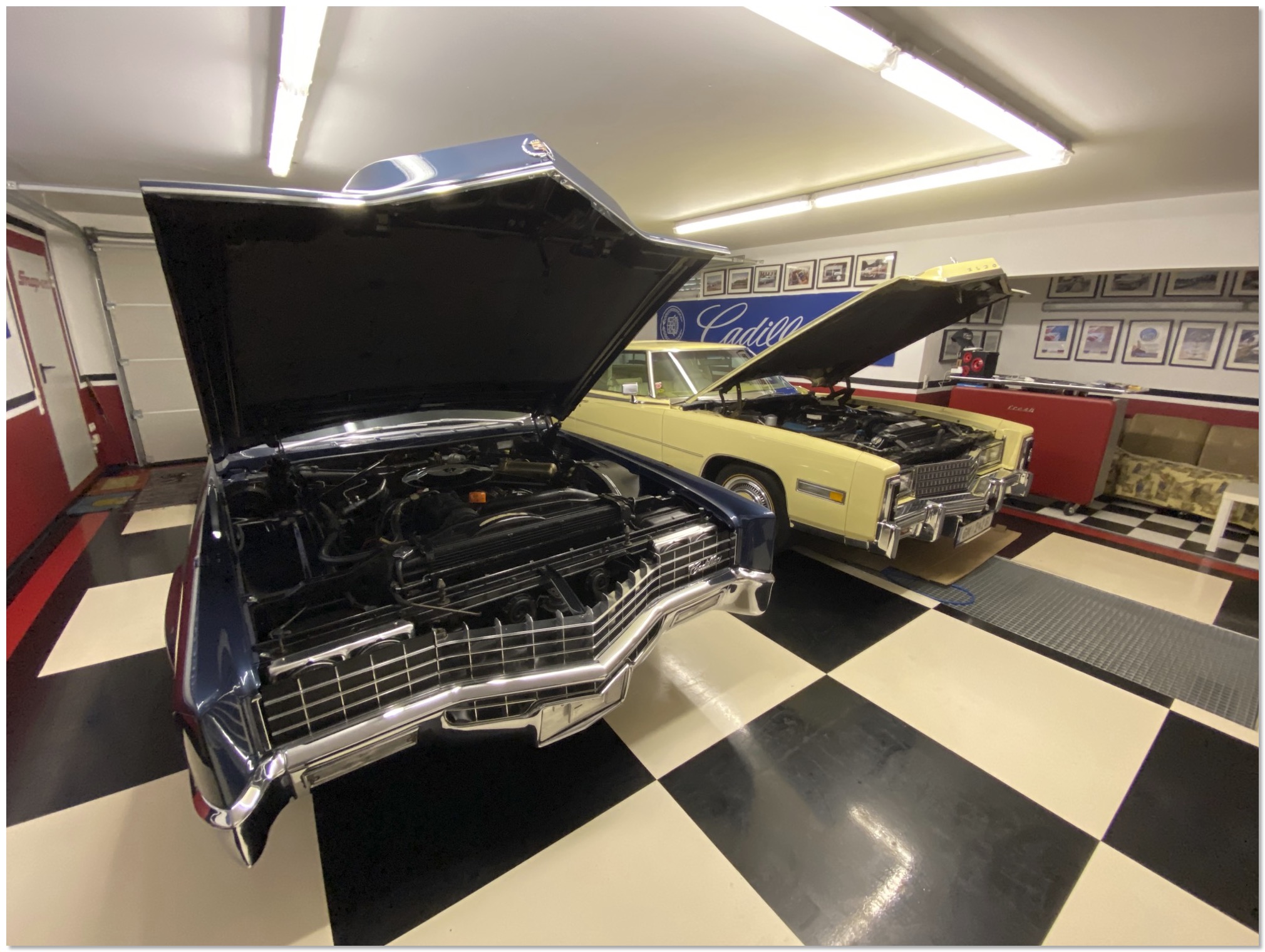 The cars waiting inside the garage for spring to come…


Inside my home garage where I do all the work. First project will be to re-organize my garage and tools.